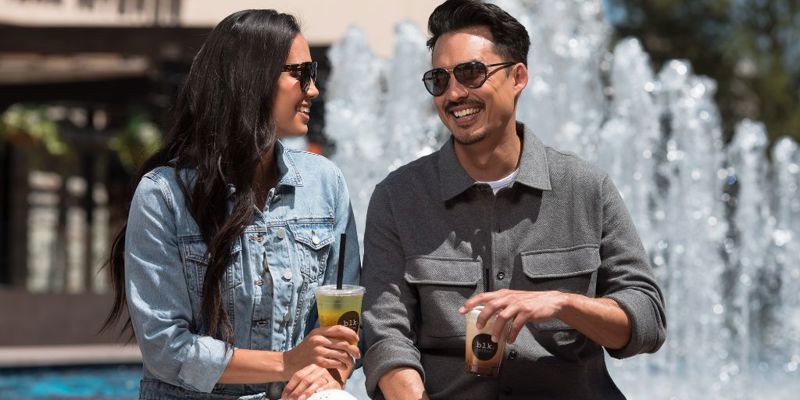 Eight Best Coffee Shops for Every Occasion in Irvine
Coffee is one of the most popular beverages in the world, and cafes are some of the best places to work, study or spend time with friends. While some prefer their coffee black, others crave mixtures of sweetness and cream, but no matter what flavors you enjoy, Irvine coffee shops have something for you. Whether you already have a favorite go-to spot or are looking to try something new, we've gathered a list of eight great coffee shops in Irvine.  
The Best Coffee Shops in Irvine for Socializing
Internationally, coffee shops are one of the most common places to socialize. Whether you are catching up with old friends or making new ones, the social aspect of cafes in Irvine is an important factor when considering where to go for your favorite brew. 
BLKdot Coffee is famous for its VTM Coffee, a slow-dripped Vietnamese cold brew made with condensed milk and house creamer. The caffeine content on their signature drink is highly concentrated, but this beverage delivers an impressive flavor that keeps its loyal fan base coming back for more. BLKdot Coffee also offers full barista service with classic iced and hot lattes as well as food options, so there's something for everyone. There are locations throughout Orange County; however, the locations at The Market Place and Irvine Spectrum Center feature plenty of outdoor seating, perfect for meeting up with friends and family.
Omomo Tea Shop's artisanal teas and coffees have created quite the buzz throughout Orange County. Their drinks are made in-house and they only offer in-store pickup to ensure their cafe lattes, bubble teas and milk teas are consumed at their freshest. If you go on a weekend, expect a line that is worth the wait. While Omomo has multiple locations in Irvine, the shop at Alton Square provides ample outdoor seating and is open until 8 PM during the week, which is ideal for those who want to get together after work or a long day, and relax with a delicious beverage.
Coffee With a Unique Experience
Hello Kitty Grand Cafe at Irvine Spectrum Center
The atmosphere is an integral part of every coffee shop visit. When you live in Irvine, it is fun to explore new places with an ambiance you won't find elsewhere.
Hello Kitty Grand Cafe at Irvine Spectrum Center is the ultimate experience for those looking for a one-of-a-kind cafe. This Sanrio-themed establishment is a Hello Kitty lover's paradise, with the whimsical character at the forefront of every element, including their coffee, tea and cakes. If you are looking for things to do in Irvine, make a reservation for the Bow Room and enjoy the charming atmosphere with a latte or cocktail. 
Coffee Dose is a fun, novelty coffee shop that features organic and vegan-friendly menu items. Coffee ranges from classic beverages, like their Flat White, to more extravagant drinks, like the Dreamsicle, which uses espresso, oat milk and their house-made orange vanilla bean syrup. The bright pink pop-up location is surrounded by plenty of seating, so you can enjoy your drink while finding creative inspiration amidst the lively decor.
A Coffee Shop For When You Need to Work or Study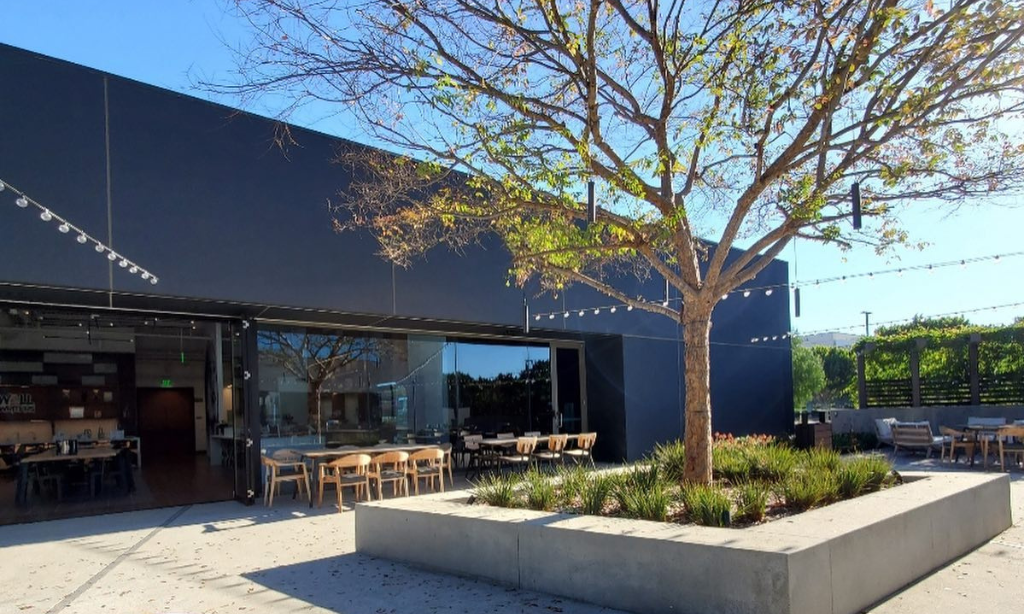 Wall Writers 
Coffee shops are often so much more than the beverages that are served. It is nice to get out of the house to work or study or relax, and cafes can make an excellent place for a change of pace. Grab a bite to eat and spend the day working at these premier locations.
Wall Writers keeps a minimalist coffee menu featuring traditional hot or iced lattes, Americanos, and espressos. The indoor space features high ceilings and open space for a modern, enjoyable atmosphere and their outdoor patio has no shortage of tables and chairs, making this chic Irvine coffee shop a great place to study or work close to home.
Krisp Fresh Living offers a premium selection of coffee drinks, including their specialty creations, like the Pistachio Rose Latte and the Nutella Madeline Latte. In addition to a robust coffee and tea menu, Krisp is known for their made-to-order superfood bowls, smoothies and convenient grab-and-go sandwiches. Inside, you will find a living plant wall and comfortable seating, perfect for a long work day; outside, you will find even more comfortable seating that lets customers enjoy the SoCal weather all year long. 
Coffee Roasters in Irvine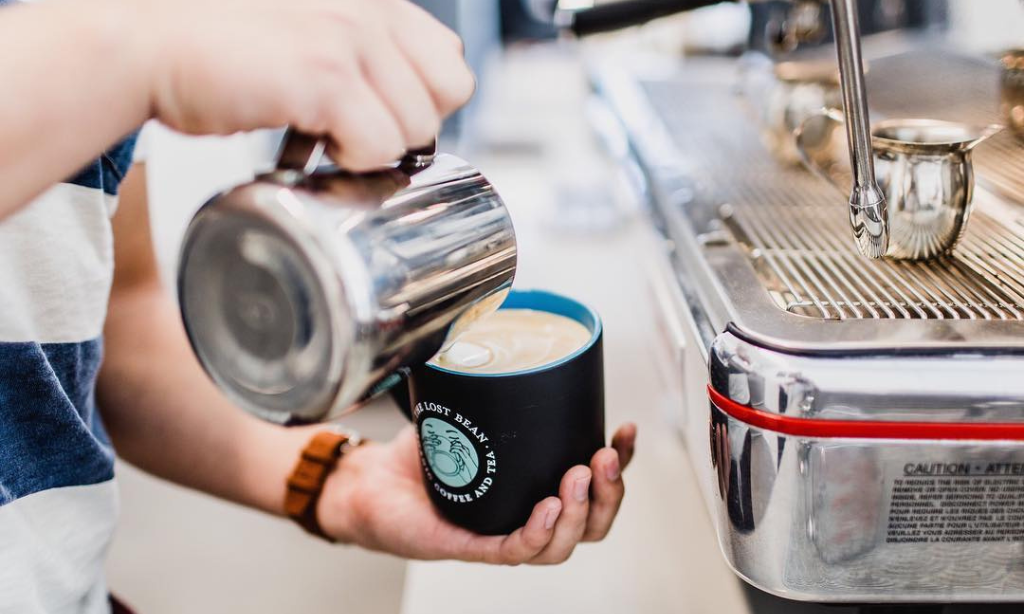 The Lost Bean
Did you know that Irvine is home to several different coffee roasters? Coffee connoisseurs who appreciate a handpicked coffee cherry and are mindful of the origins of their brew will love these local shops.
The Lost Bean is an organic roaster that prides itself on environmentally sustainable practices and organic products that deliver the freshest coffee possible. Their coffee beans are grown in the South American Bean Belt, handpicked by a master roaster and inspected for quality before use. If you want to drink The Lost Bean every day, beans are for sale in-store and online. 
Sootha Coffee is a small but welcoming shop that provides a premium selection of specialty roasted coffee in Irvine. Focused on selling organic, fair trade beans, this neighborhood coffee shop offers cafe drinks, smoothies and teas, in addition to their freshly brewed coffee.


When you live in an Irvine Pacific home, you can experience exceptional coffee close to home. Whether you grab a coffee on the go or linger for hours, you'll find the best coffee shops in Irvine. Schedule a tour today to find your ideal Irvine home.