5 Reasons Why Irvine's Property Value is on the Rise
Irvine is fast becoming one of the most desirable places to live in Orange County. In the last year alone, Irvine home value rose 51 percent faster than the rest of Orange County, and this number continues to grow. So, what do Orange County real estate experts attribute Irvine's success to? Here are five reasons why Irvine's property value is on the rise.
1. IRVINE IS MASTERFULLY PLANNED
Since Irvine's founding over 60 years ago, the city has promoted a masterfully planned philosophy that increases quality of life for city residents. The #1 master planned city in the U.S., Irvine is strategically developed with the greater good of the local community in mind. Unlike other Orange County cities, Irvine is made up of separate villages, each with its own unique personality. These one-of-a-kind villages encourage a sense of belonging and pride among residents and contribute to Irvine's diverse range of homes and amenities. Enhancing the convenience of everyday living, Villages of Irvine homes are located in the center of Orange County's employment hub, right next-door to award-winning Irvine schools, thriving retail centers and some of the best restaurants in the area. The city also maintains the #1 park system in Southern California, comprising 19 amenity-rich parks with an abundance of features for active lifestyles.
2. IRVINE OFFERS A DIVERSE SELECTION OF HOUSING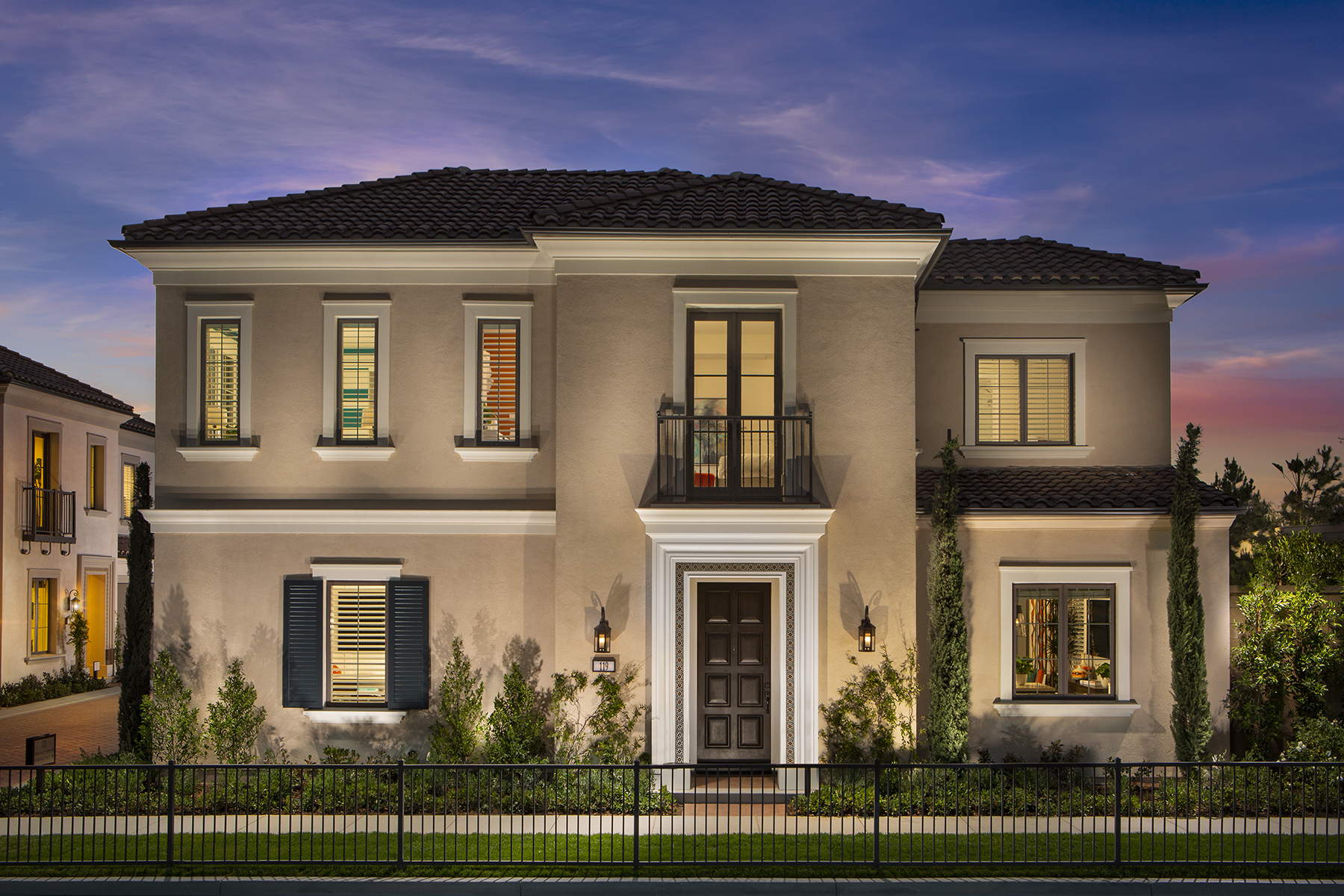 From chic townhomes to elegant single-family homes, Irvine offers an eclectic mix of residences to match every lifestyle. Barcelona at Los Olivos Village, for example, demonstrates the best of California-style living with spacious, four-bedroom floorplans designed for indoor-outdoor living. Villages of Irvine also comprises designer townhomes ideal for young professionals, like Brisa at Portola Springs, which offers modern two and three-bedroom floorplans. In addition to showcasing beautiful interiors, these homes also boast an array of coveted outdoor amenities, including resort-style pools and outdoor relaxation areas to enhance active lifestyles.
3. IRVINE INVESTS IN SUSTAINABILITY
To help Irvine flourish for years to come, the city's masterful planning also accounts for long-term sustainability. Right now, over 60 percent of 93,000-acre Irvine Ranch has been preserved, giving visitors access to some of the most scenic hiking trails in Orange County. This commitment to environmental stewardship and conservation also extends to Irvine homes and businesses, which demonstrate the highest standard of sustainable construction. In fact, Irvine Company is #1 nationwide for energy efficiency and operates the most LEED-certified office projects in California, with over 75 properties. An innovator in eco-friendly design, Irvine Company recently partnered with Southern California Edison to unveil the world's first fleet of Hybrid Electric Buildings, powered by Tesla Powerpack battery systems. For these achievements in sustainability, among others, Irvine is consistently named one of America's Greenest Cities.
4. IRVINE'S COMMITMENT TO PUBLIC SAFETY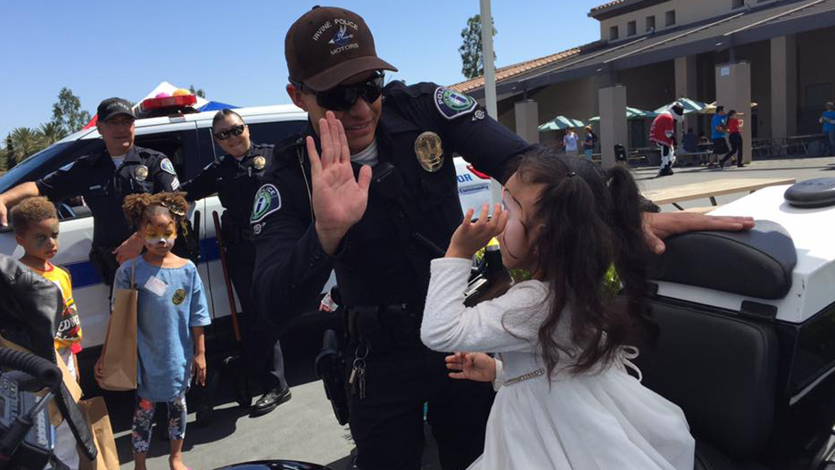 "People come to Irvine for a certain quality of life they want – and a feeling of safety," Ara Kasarian of RE/MAX Premier Realty tells the Irvine Standard. One of Irvine's most valuable assets is its commitment to public safety. Year after year, Irvine is named the Safest City in America, demonstrating the lowest crime rate of any other city in the country. To
strengthen their ties to the local community, Irvine Police Department regularly holds open houses and events where visitors can get to know police officers, meet the K-9 team and tour the grounds. Through these educational festivities, Irvine residents can learn about public safety in a fun and family-friendly environment.
5. IRVINE IS WHERE INNOVATORS THRIVE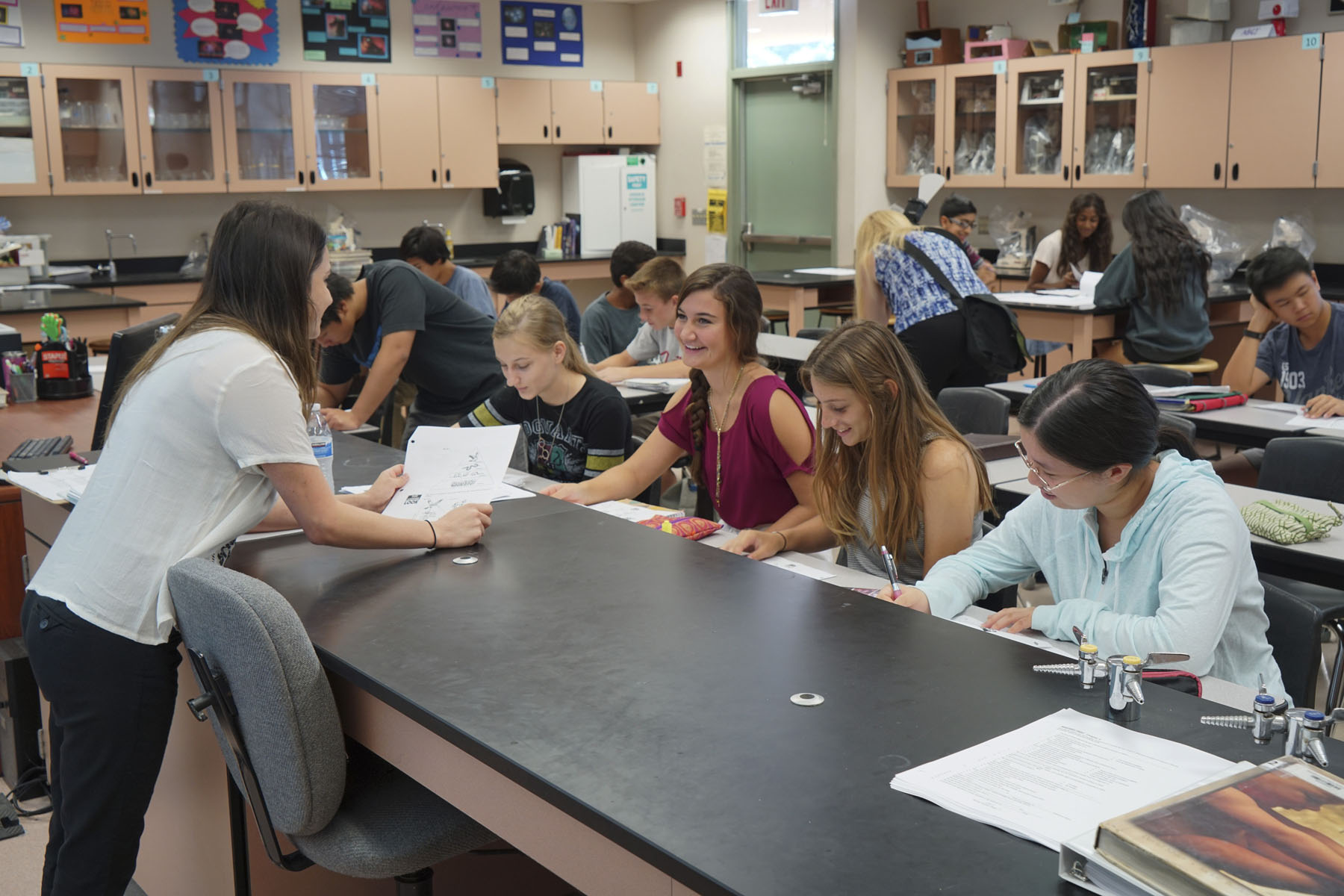 Ask about Irvine's best features and someone will surely mention the city's prestigious schools. Irvine Unified School District has earned a reputation as one of the best in the country, winning top ranks in Newsweek's List of America's Top High Schools. Since 1982, IUSD has received 15 National Blue Ribbon Awards and the high schools' SAT scores are consistently among the highest in the country. In addition, Irvine is also home to UC Irvine, one of US News' Top 10 Public Universities in the nation, Vanguard University, Concordia University and other prestigious colleges. After graduation, Irvine students have the opportunity to work at a number of successful local companies, including Blizzard Entertainment, Google and Amazon. The #1 city to find a job in Southern California, Irvine's booming economy is attracting brands from around the world. "Many of my clients are looking for business opportunities, and they find them in Irvine," Realty One Group Agent Lin Fan explains to Irvine Standard. "The city is very financially sound and offers lots of opportunities to start a business or invest in companies."
With a variety of homes conveniently located next to Orange County's best schools, shopping and recreation, it's no surprise that Irvine home values have grown 73 percent more than the national average. Living in Irvine is not only an enriching experience, it's also a great investment that homeowners can count on. To learn more about buying a home in Irvine, visit VillagesofIrvine.com.