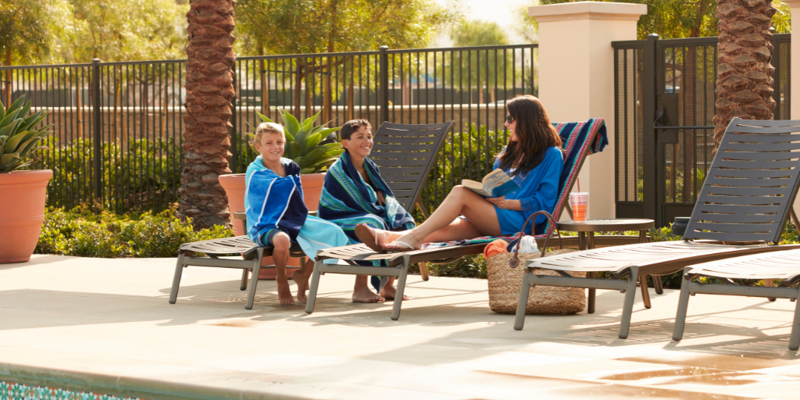 Seven Fun Family Activities in Orange County
The fantastic weather is one reason people love living in Orange County. This time of year, as the temperature warms up, there are a lot of exciting activities to enjoy in Irvine, including outdoor events designed for residents of all ages. The masterfully planned City of Irvine is one of the best places to raise a family and we've put together a guide to help you find new family-friendly things to do in Orange County. 
Explore Irvine Spectrum Center Attractions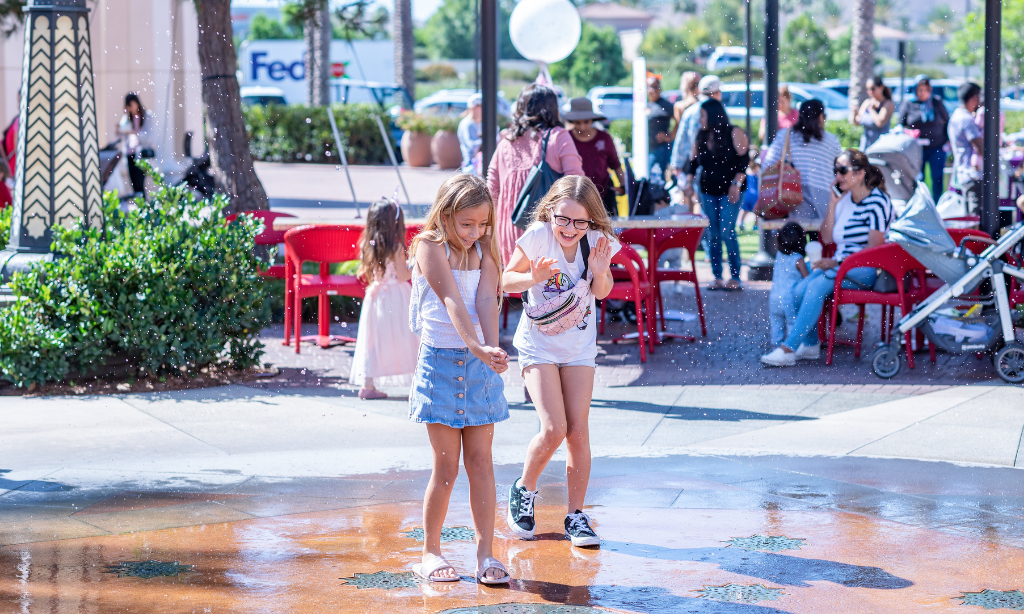 Irvine Spectrum Center
Irvine Spectrum Center® has some of the best shopping and dining options in Southern California, but did you know that there are also exciting attractions available? For those with teens ages 13 and up or adult children, test your family's puzzle prowess at The Escape Game. The 60-minute adventure challenges your team to uncover clues and solve puzzles to "escape" one of the themed rooms. 
Groups with younger kids can pick a favorite animal and hop on the Irvine Spectrum's Carousel or ride the Giant Wheel. If your family has little ones that are ready to cool off, find the Splash Pad near Target and enjoy a water display that is as fun for young kids to play in as it is for parents to watch. 
Families with toddlers may participate in a special event on the first Tuesday of every month, now through August, with Toddlers and Tunes. From 10am until 12pm, parents and young children can participate in outdoor fun with complimentary Giant Wheel and Carousel rides and games alongside a DJ.  
Get Flexible With Kid Yoga
Let little yogis develop balance and strength with OC Kids Yoga. Classes are designed for children of all ages to explore a peaceful practice at Mike Ward Community Park, in schools or through private lessons in your home. Sessions will take them on an imaginative adventure to the zoo, outer space, through the jungle and more! Certified instructors, each with a background in education, will lead yogis through a calming practice integrated with music that is designed to enhance concentration and expand creative minds. 
Go Whale Watching
One of the many benefits of life in Irvine is the close proximity to places that many people fly from all over the world to visit. The beach is just a quick drive from home in Irvine, and Dana Wharf Whale Watching offers the opportunity to see whales and dolphins in their natural habitat. Daily tours give guests the chance to view the world's largest mammal–the blue whale–as well as other types of whales including humpback whales and minke whales. May through November is blue whale season and if you don't see marine life on your trip, you are guaranteed a voucher for a free trip back. A truly magnificent spectacle, this boat ride can be appreciated at nearly any age. 
Take a Swim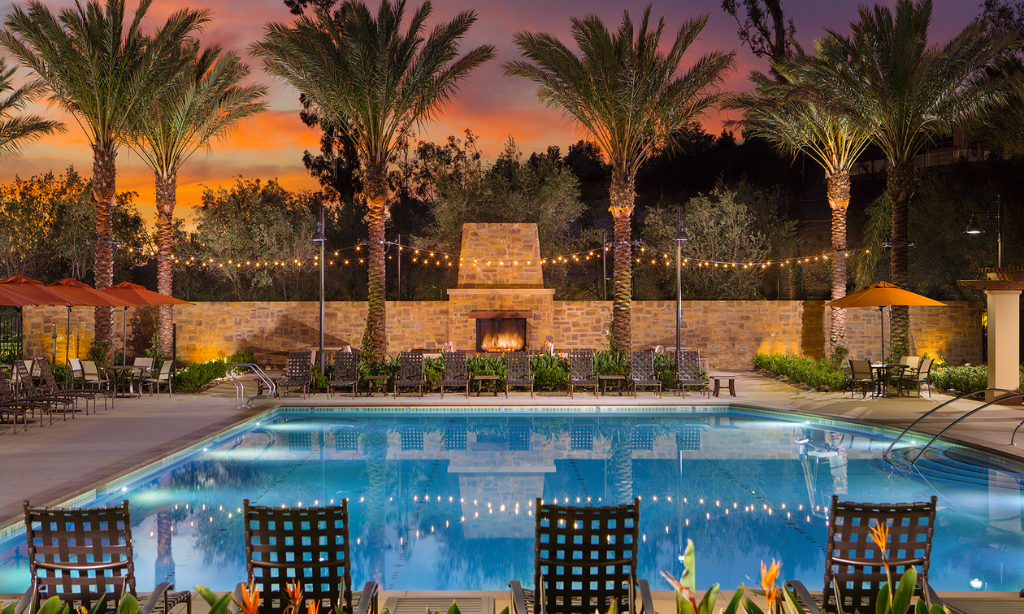 Meadows at the Groves
The amenities available for residents of Villages of Irvine neighborhoods make it easy to enjoy warmer days poolside and one of the best ways to beat the heat is with a swim. There are many parks and pools in Portola Springs Village, including Lomas Valley Park, which offers a Junior Olympic pool with cabanas, ideal for anyone looking to take a quick dip and then dry off in the shade. Looking for a family-friendly water workout? Try swimming laps in one of the many pools at Orchard Hills. 
The City of Irvine also offers recreational and instructional swimming at The William Woollett Jr. Aquatics Center. The city's "Learn to Swim" program is one of the largest municipal swimming programs in Southern California and provides year-round classes for students ranging in age from infant to adult.  
Participate in a Family Fun Run
Get active with your family at The Great Donut Run in Irvine on Sunday, May 15th. This fun run offers races of varying lengths and rewards participants with a medal and a donut at the finish line. Designed for all ages and physical capabilities, this event includes a 5k Walk/Run, a 1 Mile Run, and a Kids Donut Dash, which ranges in distance from 50 yards to half mile. All events are walker and stroller friendly and take place on flat terrain at Irvine Valley College. This race is not timed but there will be a costume contest, so break out your favorite running/walking-friendly donut apparel and learn more information here. 
Ride Bikes through Irvine Trails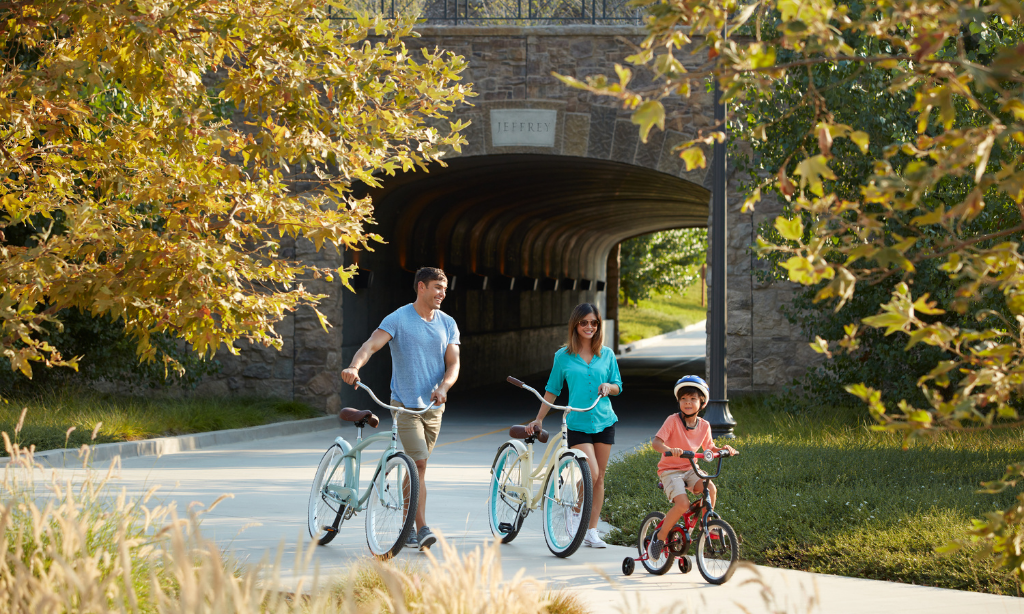 If you're looking to stay active, find an outdoor activity that everyone will love. Cycling is great for your health, plus, it's a fun way to bond as a family. With 57,500 acres of preserved space in Irvine, it's not hard to find a trail or pathway that's suited for your family's abilities. If your bike could use some repairs or you're ready for an upgrade, head to Irvine Bikes first for your group's cycling needs. Next, explore your community together on one of the pathways, like the Jeffrey Open Space Trail. This 3.5-mile trail links conservation and open land and serves as an example of Irvine's masterfully planned community. 
Find Your Foodie Side
When the weather heats up, plan some of your outdoor activities in the cool of the evening! The 626 Night Market is coming back to The OC Fair and Events Center at 88 Fair Drive in Costa Mesa, with over 200 vendors and attractions. Inspired by the traditional night bazaars in many pockets of Asia, the 626 Night Market travels around California offering participants delicious food, live music and fun for all ages. This event is great for groups who want to savor the taste of a variety of cuisines. Enjoy this limited experience May 6-8, 13-15 and June 17-19, and find tickets here. 
Living in Orange County means there's always something fun nearby. As the temperature warms up, make plans to explore the City of Irvine and beyond with your family. For a neighborhood that offers shopping, dining and resort-style amenities nearby, schedule a tour so you can find the perfect home and enjoy life in Irvine.