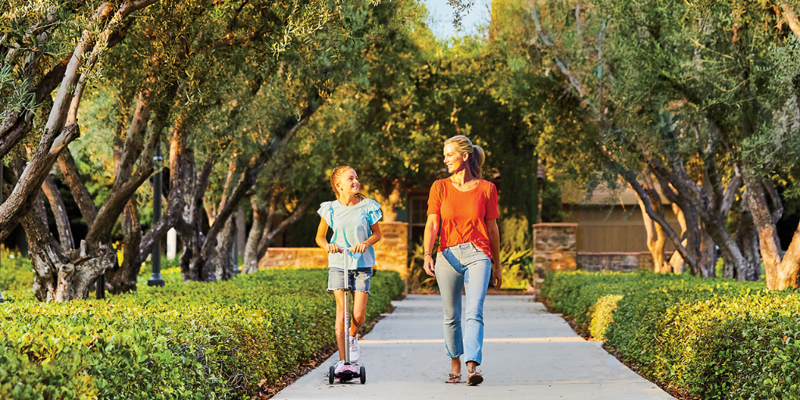 5 Reasons Why Irvine is the Best Place to Raise a Family
Irvine has consistently ranked as one of the best places to live, raise a family, and start a career. Whether you're choosing Irvine because of its masterfully planned communities, top ranked schools, or commitment to green spaces, there is something for everyone when calling this family-friendly city home. Irvine repeatedly ranks not only as one of the safest cities for its size, but also one of the best cities in the country to live overall. Year after year, families across the nation continue to choose Irvine and here are the top reasons why.
Masterfully Planned Communities in the Villages of Irvine
Surrounded by picturesque landscapes, living in the Villages of Irvine offers an exceptional quality of life with top-notch education, shopping and dining, open space and trails, all within close proximity to home. Indoors and out, homes in these masterfully planned communities feature sleek design, gourmet kitchens, open spaces, and resort-style amenities that are able to accommodate every lifestyle. Once outside you have access to playgrounds and pools, along with volleyball and basketball courts, all exclusive to Village of Irvine residents. With the close proximity of trails, business hubs, and freeways nearby, family life in Irvine is the perfect oasis connecting residents to both the city and nature. 
Open Spaces and Trails
Irvine has a long withstanding commitment to preserving nature and its dedication to this pledge can be seen through the picturesque landscape of the Open Space Preserve. Families can enjoy exploring this scenery together through self-guided hiking or riding along the bike trail. Likewise, the award-winning Jeffrey Open Space Trail is a scenic, 5 mile path that travels from the Santa Ana Mountains to the Pacific Ocean. Families can enjoy quality time together on this trail learning about the history of Irvine and the Irvine Ranch or admiring the public art installation and colorful mosaic art that honor the Irvine Valencia Growers. With over 16,000 acres of parks, Irvine has been recognized as having the number one park system in Southern California. All residents of Irvine can relish in the benefits of being outdoors, thanks to this carefully curated landscape. It's one of the many ways Irvine keeps its residents well-connected to nature.
Shopping and Restaurants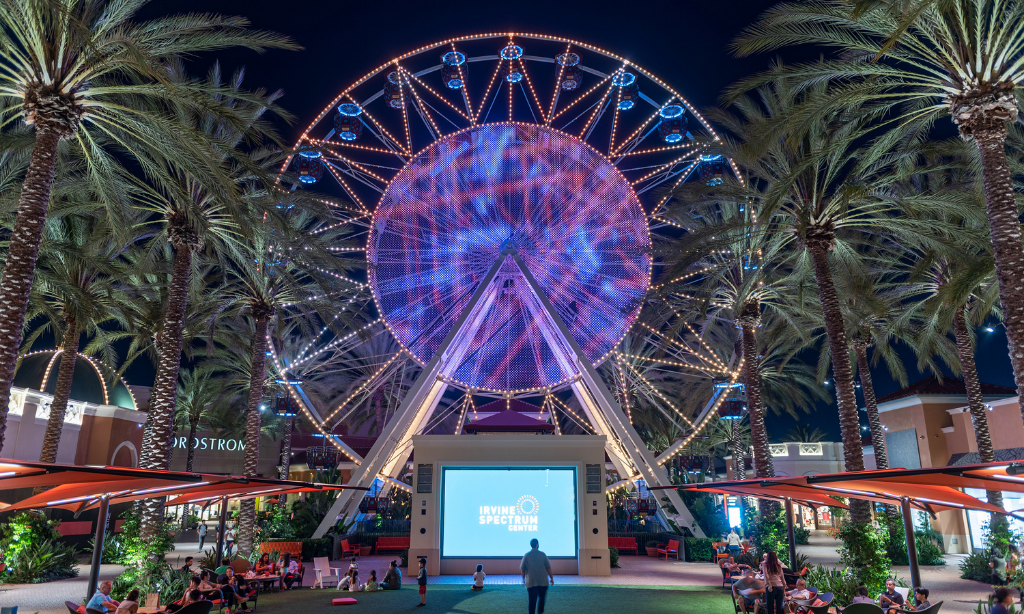 From farm-to-table fare to Michelin-starred restaurants, Irvine's culinary landscape features an array of global cuisines to reflect the city's global community. Likewise, residents can attend several of the farmers markets that are available most days of the week. For a notable shopping experience, residents can spend the day at Irvine Spectrum Center, an open-air shopping center which features a variety of shops, a carousel, and a Regal movie theater. Families can enjoy a relaxing ride on the Giant Wheel or go on an adventure by completing a mission at the Escape Room. For a date night, couples can enjoy a night of laughter at the Improv Comedy Club which features a rotating list of comedians. 
Top Schools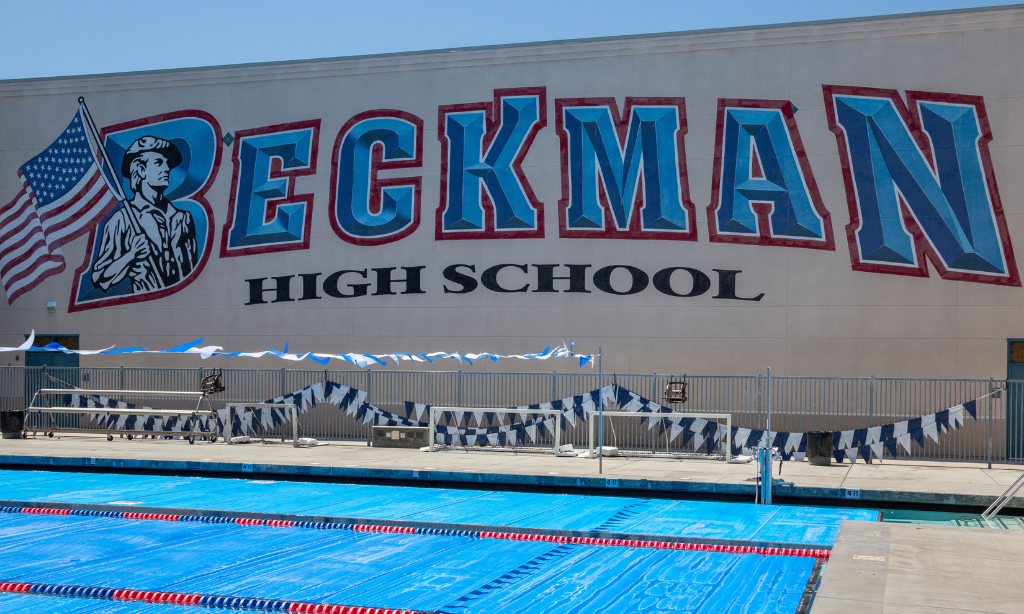 Choosing Irvine means choosing one of the best school districts in all of California. From primary school to college, living within the Villages of Irvine means you are centrally located to a stellar educational system. For instance, the Irvine Unified School District is a nationally ranked district that includes a whopping twenty-six elementary schools, ten middle schools, and six high schools. Moreover, Beckman High School in the Tustin Unified School District was just listed as one of the best high schools in the U.S., with sixteen schools in Orange County also being listed. Irvine is also ranked as one of the best college towns and is home to the University of California Irvine, Irvine Valley College, and Concordia. Families can rejoice knowing that Irvine offers a complete scholastic experience.
A Desirable Location
Irvine has become a hub for Fortune 500 companies and entrepreneurs alike. With top companies choosing Irvine as its headquarters, talent from all over the world are settling in Irvine as the job market and economy remains strong. With the Villages of Irvine being conveniently located, commuting from home to work is quicker and easier, giving families more time to spend together and providing an excellent work/life balance. Likewise, entrepreneurs have been inspired to choose Irvine as its startup headquarters. With the vast number of resources available, collaborating and sharing ideas has never been more rewarding.
Overall, being highly ranked for business, careers, and safety is the reason why families are consistently choosing Irvine to call home. Masterfully planned communities offer a host of resort-style amenities while being just moments away from open space trails and beautiful landscapes. Likewise, the best shopping, dining and entertainment experiences are right at your fingertips. Living in this family-oriented and eco-friendly city truly is the best of both worlds. For decades to come, Irvine will continue to be the best choice for raising a family and creating loving memories.