Ways to Make the Most of Your Outdoor Space This Fall
Irvine residents know that the beautiful California weather makes patio season last all year long! Irvine Pacific's expansive home designs feature panoramic sliding glass doors that lead to generous outdoor areas for relaxing, no matter the season. We've rounded up multiple activities for the entire family to spend quality time together outdoors and keep the fun going all fall.
Have a Family Game Night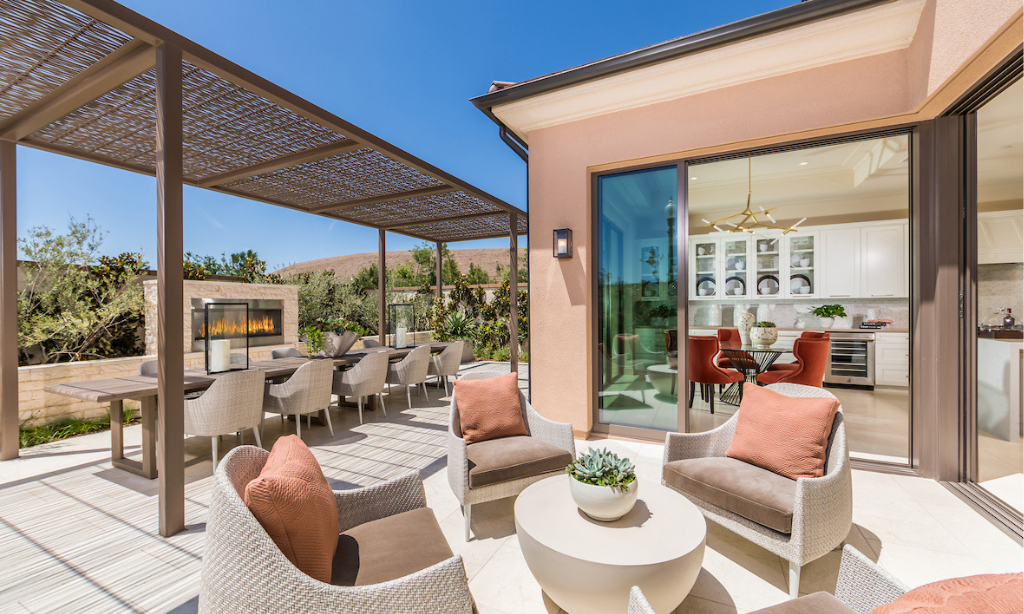 From Monopoly to SCRABBLE®, Pictionary™ to Jenga®, the options for game night are pretty much endless. Stock up on games the entire family can enjoy and take them outside, so you can have a fun-filled night in the fresh air on your spacious patio. Bonus points if they come with a delicious mocktail — but we make no promises about how raucous the game night may become!
Cozy Up By the Fire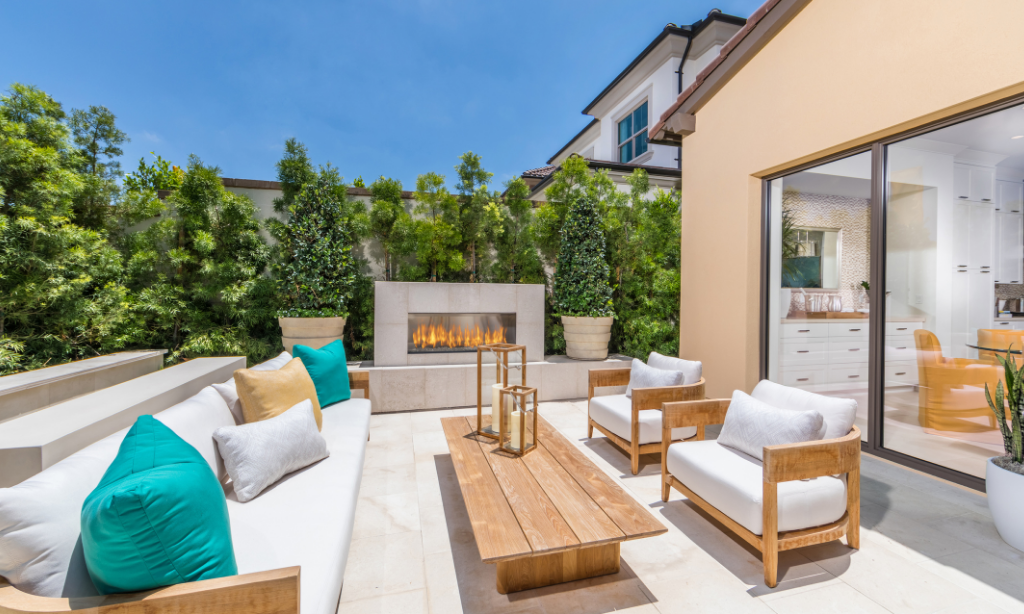 There is nothing more comforting than enjoying time by the fire when the weather starts to cool — especially on a crisp fall evening. After dinner, head out to your outdoor fireplace or firepit and cozy with up blankets! S'mores may be in the works, or bring out some campfire stories to enjoy as a family.
Dine Al Fresco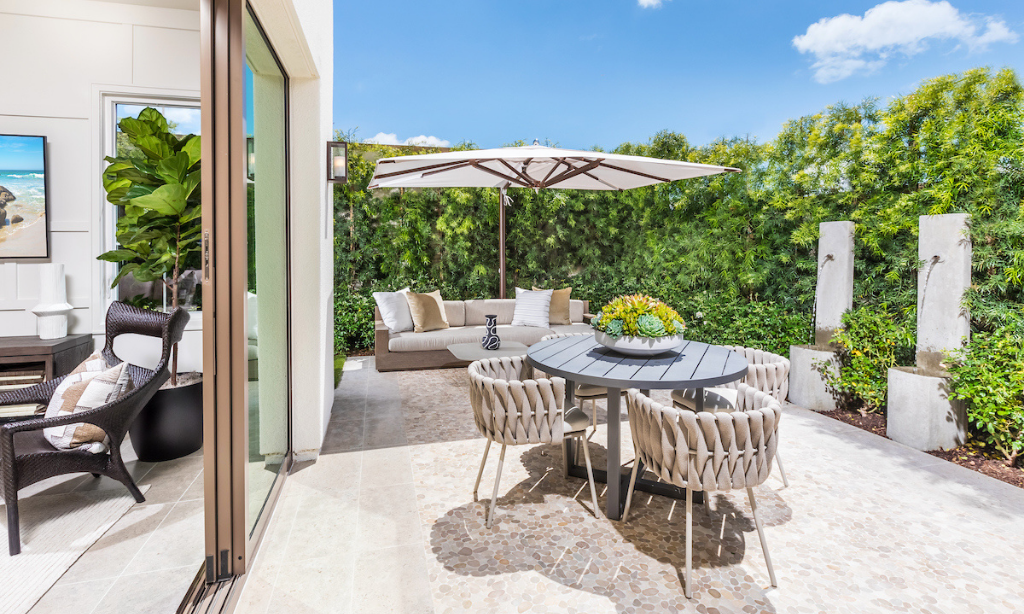 Get creative with a themed dinner that the entire family can enjoy al fresco! Pick a theme for the evening (taco night is always a good idea!) and round up everyone to help out. Once the food is ready, set it up buffet style on your outdoor dining table, and your delicious evening is underway. 
Make it a Movie Night
For the film buffs — or anyone who loves movies, really — having an outdoor movie night is almost like having your very own movie theater. Set up a movie projector and an oversized sheet, surround the backyard with blankets and oversized pillows, and settle in for an evening with the stars, under the stars. Pick a family favorite or something totally new. Don't forget the popcorn!
Be a Grill Master
There's no better match than an outdoor BBQ and exquisite backyard landscaping. Throw some food on the grill, whip up some sides like potato salad or pasta salad in your chef-inspired kitchen, and get ready to enjoy a fun family dinner. We bet hot dogs and hamburgers never sounded so good!
From Irvine Spectrum to Portola Springs Village, the Reserve in Orchard Hills to Eastwood Village, Irvine Pacific  homes offer a variety of family homes and are thoughtfully designed with you in mind. Discover your dream Irvine Pacific home and get ready for some outdoor fun this fall!