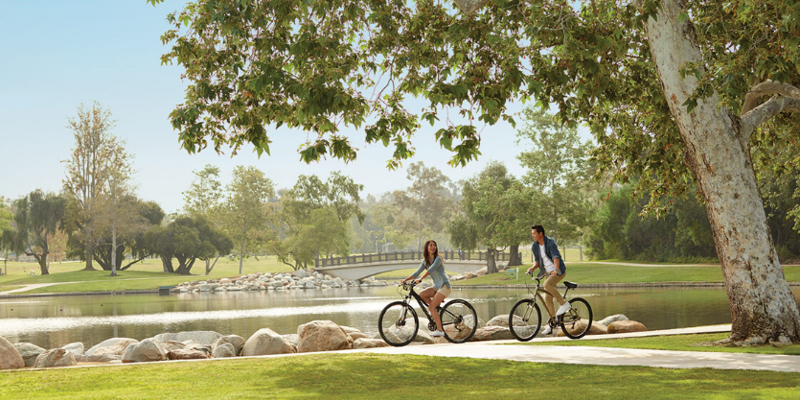 What's it like to Live in Irvine?
Have you ever wondered what it's like to live in one of America's Most Livable Cities? With its stunning landscape, dynamic retail destinations, thriving economy and award-winning school district, Irvine provides residents with an unparalleled quality of life. To learn what it's like to live in Irvine, keep reading!
1. Irvine Promotes Vibrant, Active Lifestyles
One of the best parts of living in Irvine is your proximity to Orange County's most popular hiking trails, parks and nature preserves. From historic Bommer Canyon to dog-friendly Quail Hill Trailhead, there is a seemingly endless array of outdoor locations to explore in Irvine. Whether you're in the mood for a morning nature walk or an off-road adventure, Irvine's abundant green space invites you to enjoy a vibrant, active lifestyle. A perfect place for family outings, Irvine also features over 19 community parks and 40 neighborhood parks, with the brand-new addition of Portola Springs Community Park. Opened in January 2019, this vibrant park includes a state-of-the-art multipurpose room, the Native American Wing: Wata Mote Room, a garden of native plants and a nature-themed playground. In addition to offering exciting educational events, summer programs and more, Portola Springs Community Park also provides fully-equipped athletic courts, including six lighted pickleball courts and three lighted tennis courts, as well as softball fields and soccer fields, which are available for reservation.
2. Irvine Offers a Variety of Exciting Activities
There's never a dull moment when you live in Irvine. From vibrant multicultural festivals to dynamic dining and shopping, this city hosts fun activities for people of all ages. Every year, Irvine attracts visitors from around the world with its diverse assortment of exciting events, such as the Irvine Global Village Festival, which celebrates international food, culture and entertainment, the Irvine Holiday Faire, which showcases seasonal arts and crafts, and the Irvine Korean Festival, which honors Korean heritage and traditions. In addition to these fun, family-friendly events, Irvine also presents plenty of exciting weekend activities. The Irvine Spectrum Center, for example, offers a vibrant assortment of shopping, dining and entertainment. Featuring over 100 stores and restaurants, the Irvine Improv and the Edwards Irvine Spectrum 21 IMAX & RPX, the Irvine Spectrum Center is the perfect place to spend your weekend in Irvine.
3. Irvine is Home to Award-Winning Schools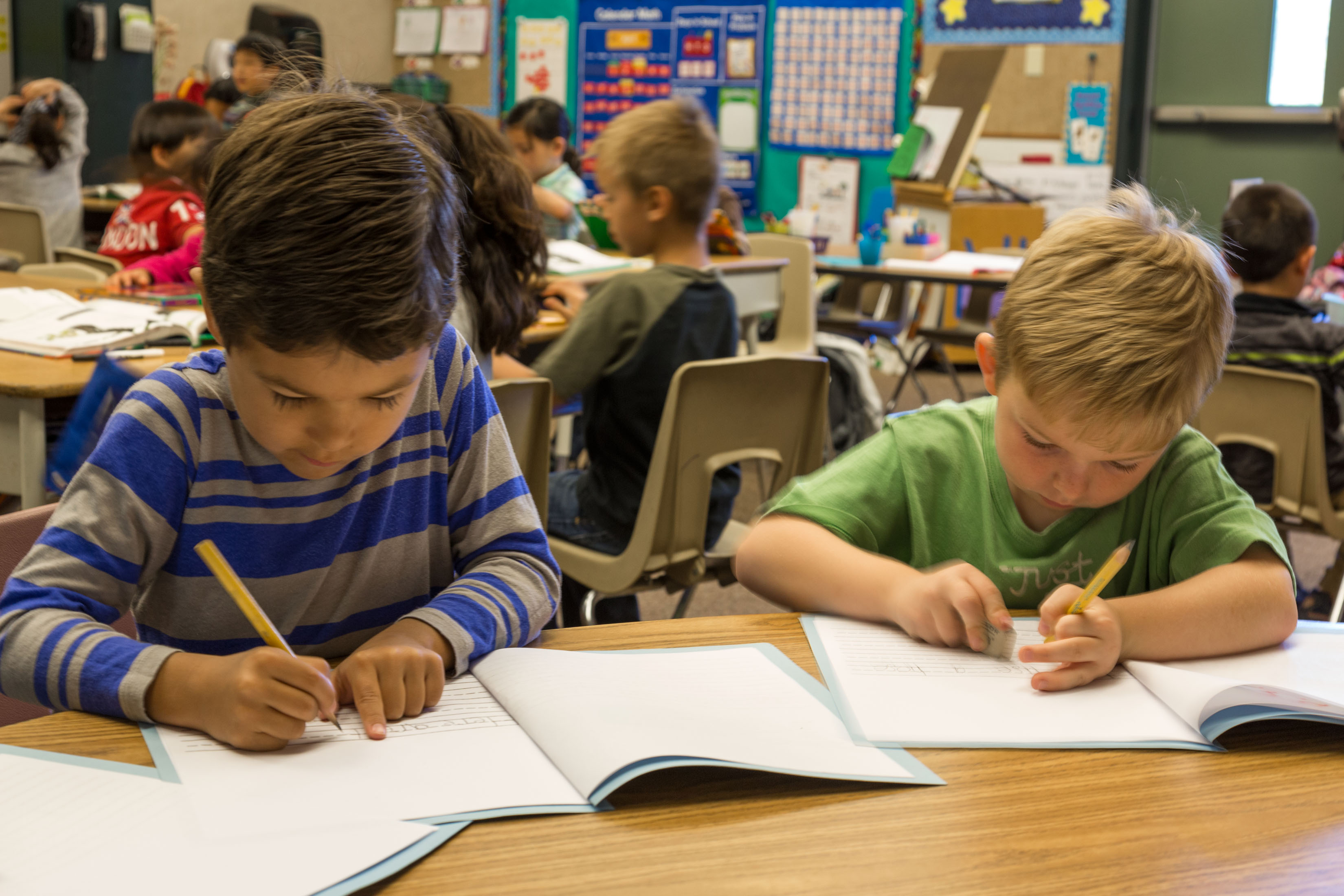 Irvine invests in education – and it shows! Year-after-year Irvine Unified School District ranks among the best in the nation, earning accolades for its enriching educational resources and expertise. With 22 elementary schools, five middle schools, four comprehensive high schools and one continuation high school, Irvine Unified School District makes education a top priority for its population of over 24,000 students. Since 1986, Irvine Unified School District has been awarded 70 California Distinguished Schools/Gold Ribbon designations. Irvine high schools produce some of the highest SAT scores in California, exceeding both Orange County and state averages, and they consistently top Newsweek's "List of America's Top High Schools." Irvine also includes several prestigious universities and colleges, including the nationally renowned University of California, Irvine. One of U.S. News' Top Public Schools, UC Irvine is a shining example of Irvine's commitment to dynamic and innovative education.
4. Irvine Celebrates the Arts
If you're interested in exploring your creative side, look no further than Irvine. A hub for all things arts and culture, Irvine encompasses an assortment of museums, art studios, galleries and theaters. Consistently ranked one of the Best Communities for Music Education by the NAMM Foundation, Irvine leads the way in arts education. According to Irvine Unified School District, more than half of the Youth Ensemble Pacific Symphony are Irvine students and the district was the first to have all four high schools named GRAMMY Signature Schools. Irvine also supports fine arts education through an abundance of events, activities and educational programs. The Irvine Fine Arts Center, for example, provides art classes, open studio programs and exhibits where artists in the making can learn from seasoned professionals.
5. Irvine Supports a Coveted Work-Life Balance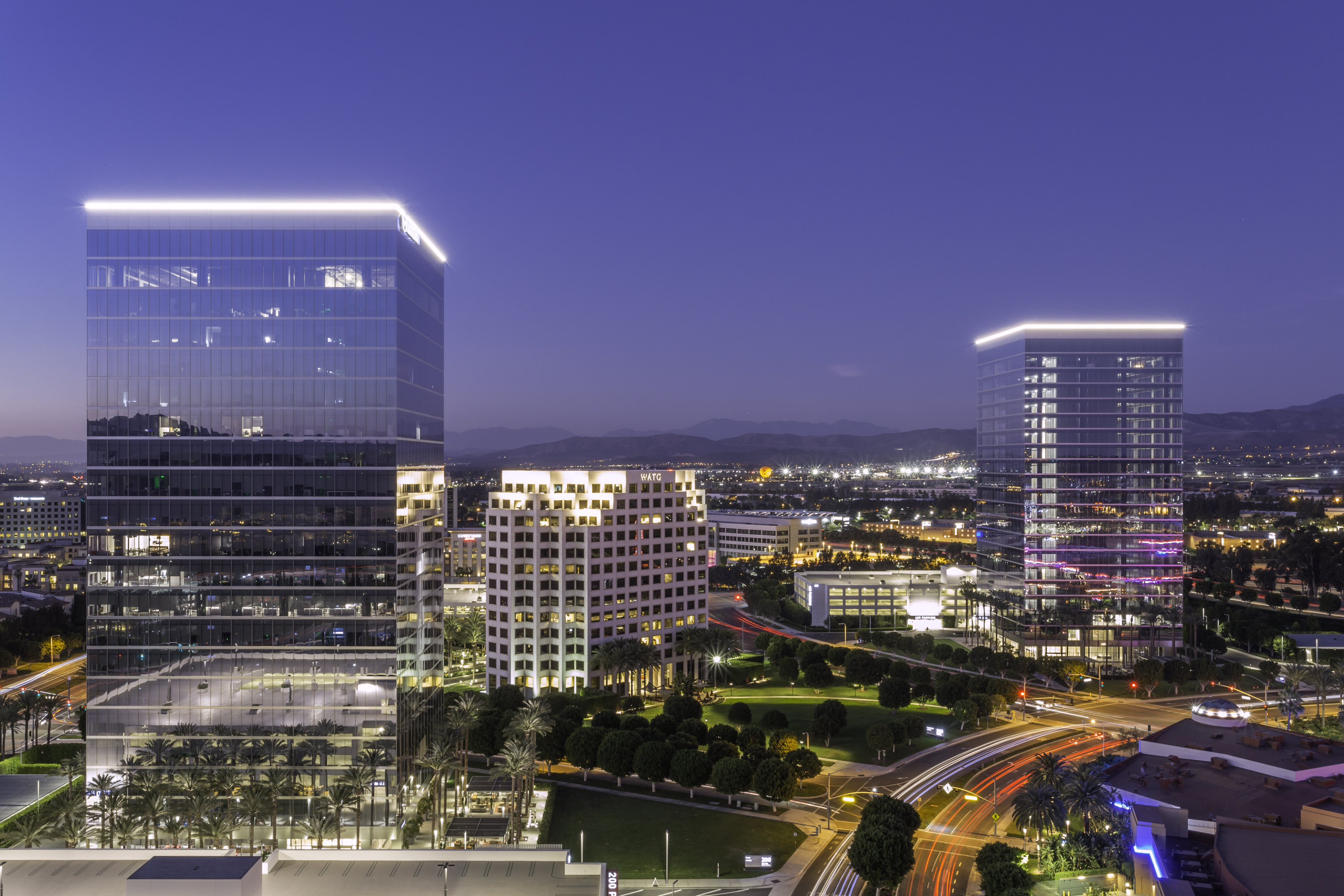 Over the years, Irvine has grown into one of the most dynamic and innovative economies in the country. Today, Irvine represents over 50 percent of Orange County's venture capitalist portfolio and ranks 10th for venture capitalist funding among U.S. metro areas. Spanning up to 1.2 million square feet of contiguous office property at rent prices that are 30 percent lower than Silicon Valley, both startups and tech giants are investing in Irvine. From Blizzard to Google, Toshiba to Amazon, the most recognized brands in the world are now in Irvine and, as a result, job opportunities are flourishing. To support work-life balance, Irvine offers plentiful housing in close proximity to thriving business centers, as well as convenient access to major freeways and public transportation. With work just minutes away, residents find it easy to make time for a balanced, well-rounded and fulfilling lifestyle.
With its vibrant mix of arts, education, business and outdoor recreation, Irvine offers something exciting for every resident.