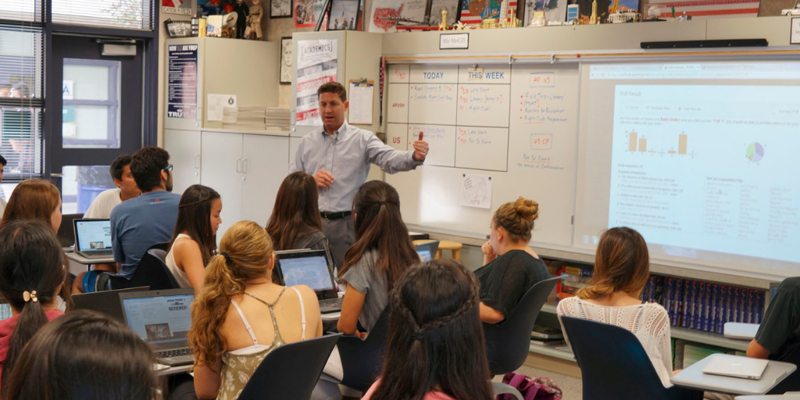 Portola Springs Village: Excelling in Community and Education
Irvine continues to solidify itself as a top destination for new homeowners. From being repeatedly named the best city to live in to being the latest entrepreneurial hub, residing in Irvine provides the ideal balance of daily convenience and innovative living. Alongside the city's well-connected paths and open spaces are expansive, masterfully planned communities that are designed to accommodate a variety of lifestyles. Developed with family and community in mind, homes in the thoughtfully curated Portola Springs Village offer spacious floor plans and a number of resort-style amenities. Residents have access to a host of parks and trails with stunning views of Loma Ridge along with beautifully-designed community pools, sport courts, and picnic areas.   
These communities were created to be an oasis for residents and families. Irvine has not only excelled in creating a rich experience by cultivating a green, family-friendly city with a global appeal, but it has also excelled in providing families access to one of the most important aspects of raising a family – education. Families looking for a solid scholastic experience will find that living in Irvine means being a part of one of the best school systems in all of California. Likewise, living within the Portola Springs Village means you are centrally located to the unparalleled educational programs at the Irvine Unified School District. Both offer competitive academic programs that foster the next generation of trailblazers.
Irvine Unified School District
The nationally recognized Irvine Unified School District will have the most high schools in Orange County on the 2021 list of Best High Schools in America. In addition, Northwood and University High Schools have been named 2021 California Distinguished Schools.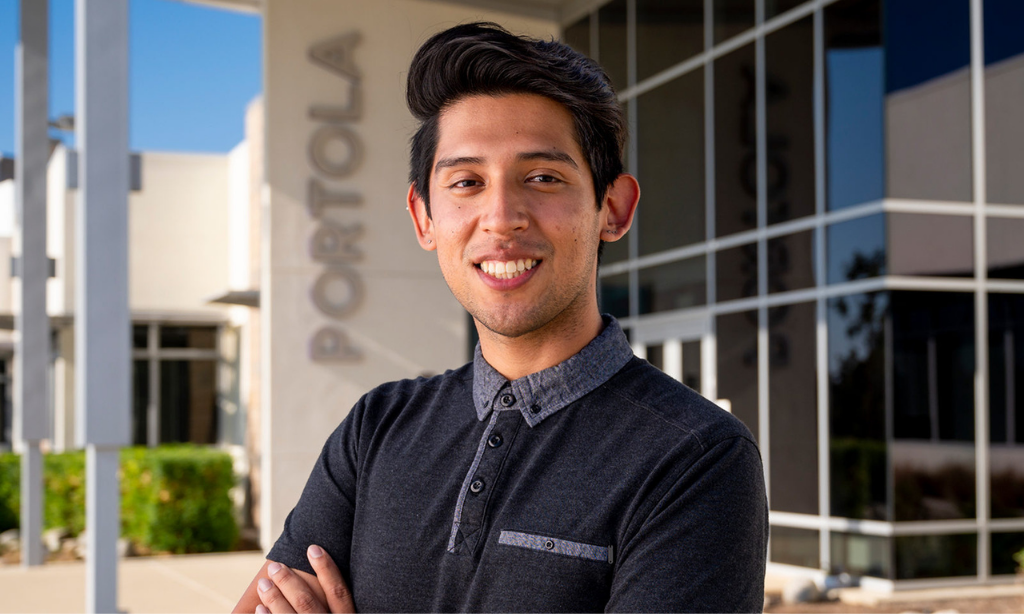 What makes IUSD so special are the talented students and teachers that encompass the classrooms, ready to engage in thoughtful discussions and hands-on learning. Teachers like Christian Quinteros at Portola High show what a standout education looks like. Quinteros was one of two Orange County teachers selected for a 10-week program funded by the National Science Foundation to study hagfish off the Coast of Maine. Bringing this knowledge to the classroom and transporting a real-world experience into the hands of future scientists is precisely what learning in the Irvine Unified School District is about.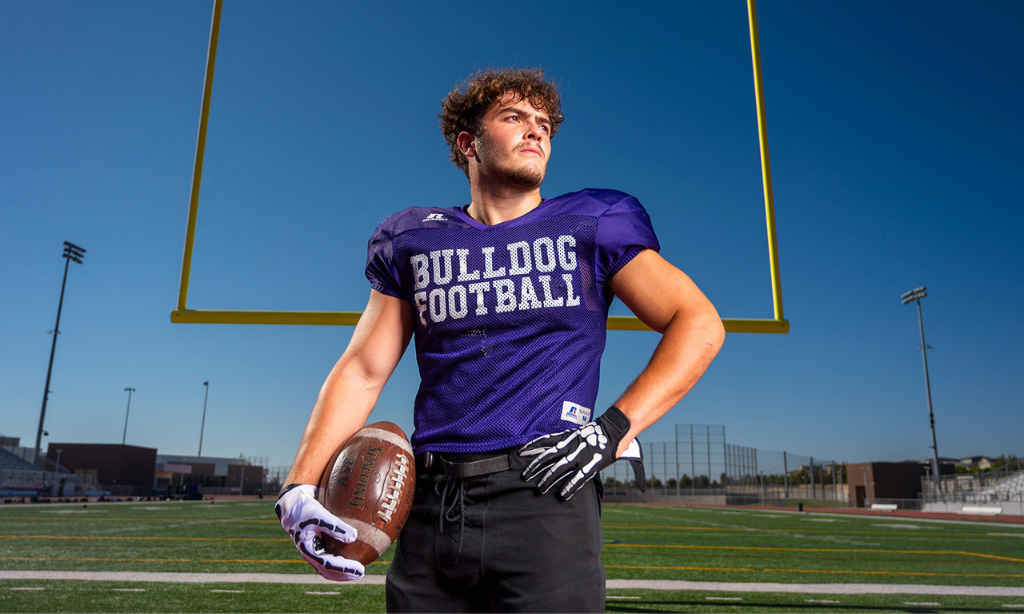 Not only are students excelling in the classroom, great achievements are happening outside of the classroom as well. One outstanding student is Nova Kebeli who is currently Orange County's leading rusher in football. This Portola High student-athlete has been the Pacific Coast League offensive MVP for the last two seasons and was named an all-CIF player in 2019. He's rushed for a school record of 258 yards in the opening game this season. With passionate coaches, parents, and strong displays of community support, students and athletes like Kebeli are able to thrive on and off the field.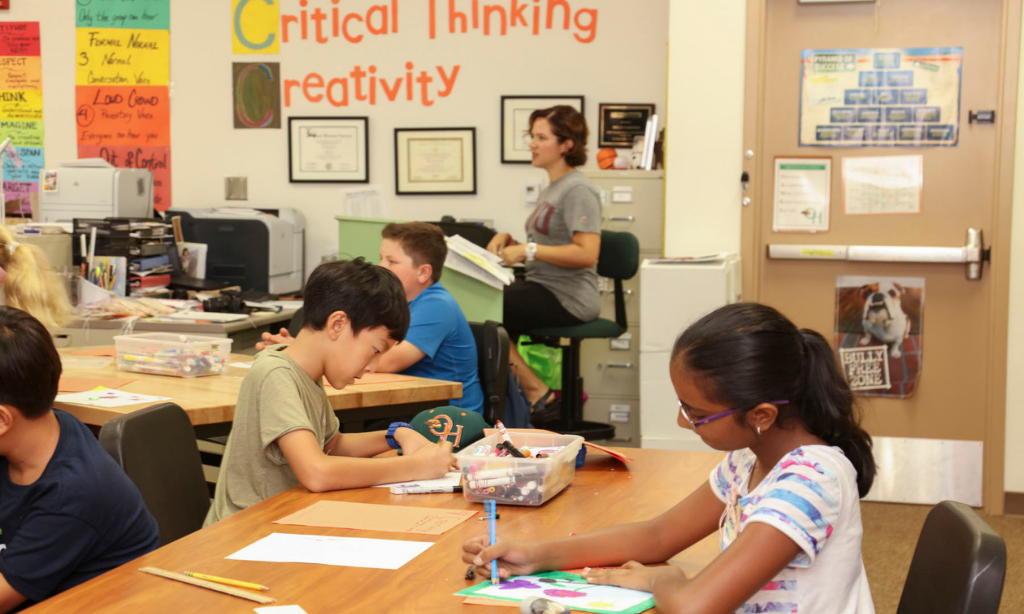 As students begin their academic journey, Portola Springs Village also offers two elementary schools that are located within the village. Portola Springs Elementary and Loma Ridge Elementary provide young minds with extensive foundational and discovery courses that promote learning and inspiration. Likewise, specialized curriculums offer advanced courses for the gifted, a language development program, and a science immersion program, all aimed to nurture students at all levels of learning.  
Jeffrey Trail Middle School in Portola Springs eagerly welcomes students as they advance from elementary. This highly-ranked middle school offers stimulating programs that nurture learning not only through academics, but also through visual and performing arts. Students at this stage learn in a dynamic, collaborative environment where focus centers on forward-thinking and exploring emerging interests. The curriculum at Jeffrey Trail Middle School provides students an opportunity to explore their interests through a variety of courses such as engineering concepts, coding and app development, drama, band and art. By the time students begin their college prep courses at Portola or Northwood High School, they are knowledgeable and skilled.
Irvine Unified School District shapes unique, well-rounded students into outstanding individuals. From kindergarten to college, a community of caring parents, passionate educators, and gifted students make the educational programs in Irvine some of the country's best. Living in the masterfully planned community of Portola Springs provides that access to education along with a host of resort-style amenities and open floor plans tailored to fit every need. With having the best schools and offering the world-class dining, shopping, and entertainment, it is the experience of a lifetime.