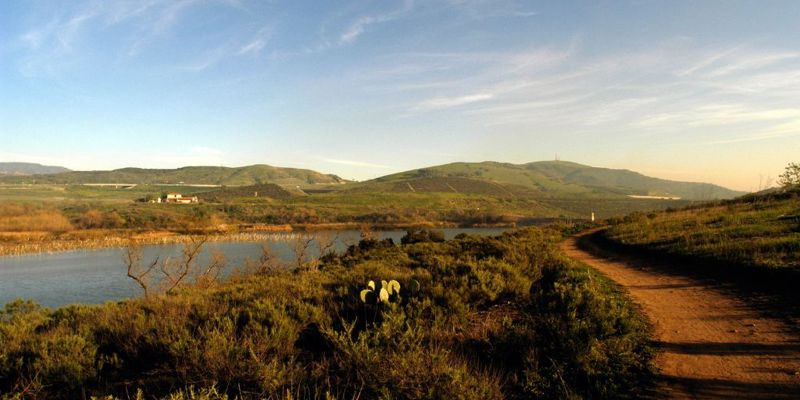 Family-Friendly Outdoor Activities in Irvine
Well-known for beautiful year-round weather, Southern California offers exceptional opportunities to get out and explore nature. Each Villages of Irvine neighborhood is minutes from Orange County's most beautiful hiking trails and scenic outdoor destinations, providing a gateway to the great outdoors. To ensure you can take advantage of all the activities available nearby, we've gathered a list of hikes and outdoor activities, so grab your sneakers, bike, tennis racket or fishing pole and head outside! 
Quail Hill Loop Trail 
Fun for the whole family, the Quail Hill Loop Trail is an easy 1.8-mile natural surface path at the foot of Quail Hill that allows dogs and is great for families. This well-trafficked trail is partially paved with limited shade, so make sure to wear sunscreen and bring water to ensure a safe and pleasant hiking experience. For a learning adventure along the way, you can tune in to a self-guided cell phone audio tour and listen to natural resource interpreters and researchers explain important features along the trail. 
Jeffrey Open Space Trail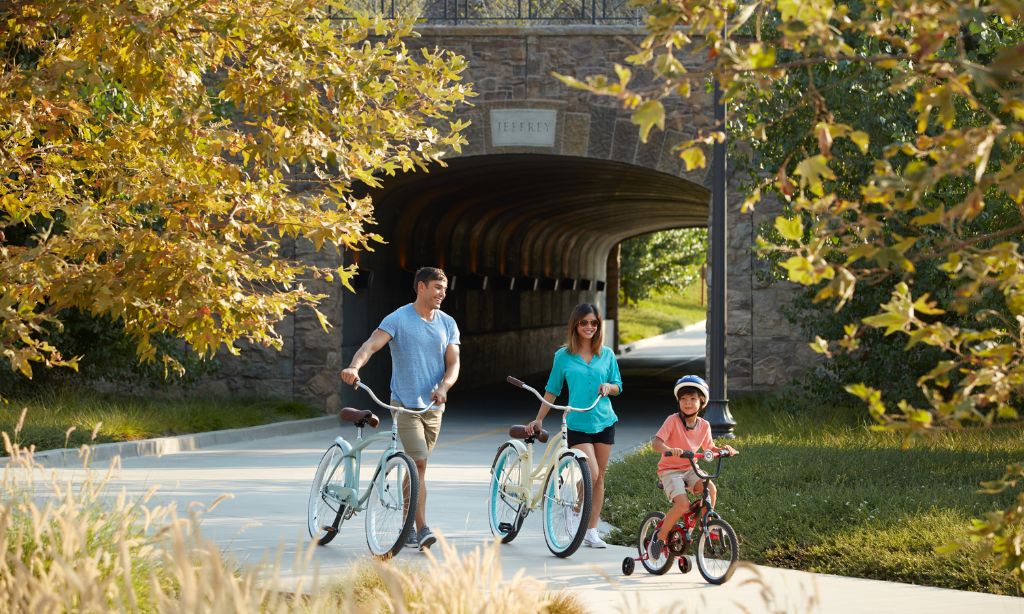 Linking conservationism and breathtaking open space lands within the City of Irvine, the 3.5-mile Jeffrey Open Space Trail gives way to scenic sights. The pathway is close to Portola Springs Village and Orchard Hills Village, passing through shady, tree-lined stretches and pedestrian bridges. Residents in these nearby neighborhoods can make casual strolls, jogs and bike rides part of their daily routine.
Bommer Canyon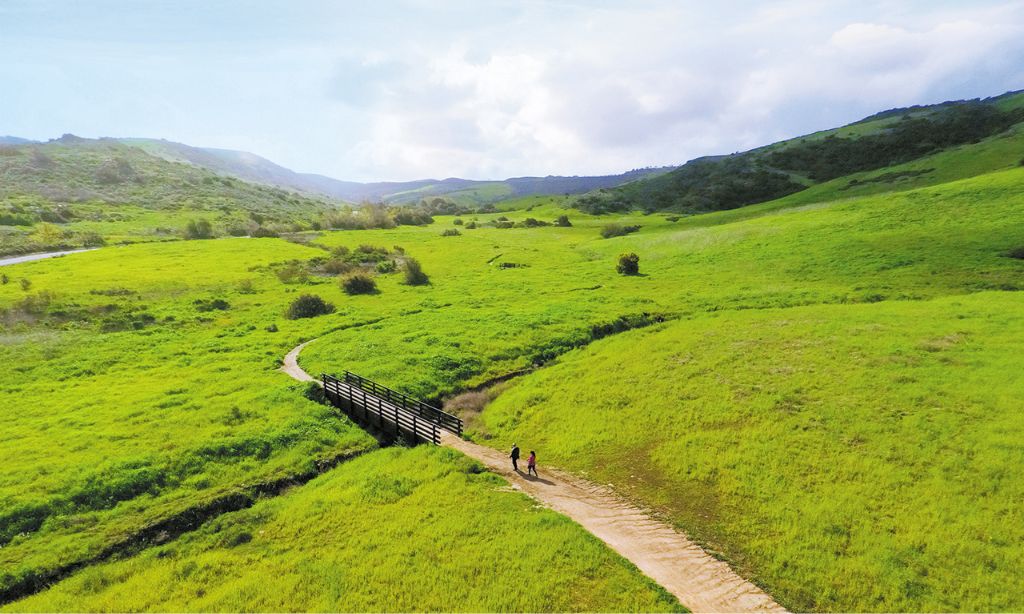 Perfect for walkers, hikers and outdoor enthusiasts, Bommer Canyon presents plenty of opportunities to experience Irvine's natural beauty. Rich in agriculture and history, this path gives way to ancient oak and sycamore groves, and even former barns and cattle corrals from Irvine Ranch's Cattle Camp. Open from 7 AM until sunset, this 4.6-mile loop trail is family-friendly but does not allow dogs. 
Irvine Lake 
Looking for something relaxing to do on the weekend? From 7 AM to 4 PM on Fridays through Sundays, head to Irvine Lake and spend a peaceful afternoon catching bass, catfish, bluegills and more with the family. Bring a chair, sit in front of the lake and enjoy the tranquil Irvine scenery with your loved ones. No fishing license is required to fish; one rod per person is allowed, and parking is just $5.
William Mason Regional Park
Surrounded by rows of shaded trees, William Mason Regional Park offers the perfect place to take a stroll or ride a bike on a warm summer day. The 345-acre dog-friendly park provides an environment that all family members can enjoy. Parents with younger children can take a walk around the peaceful 9-acre lake and count ducks, while adventurers can go on a 3-mile hike that meanders through the 123-acre wilderness area. Hiking partners along the trail may include quail, rabbits and even the occasional roadrunner.
Portola Springs Community Park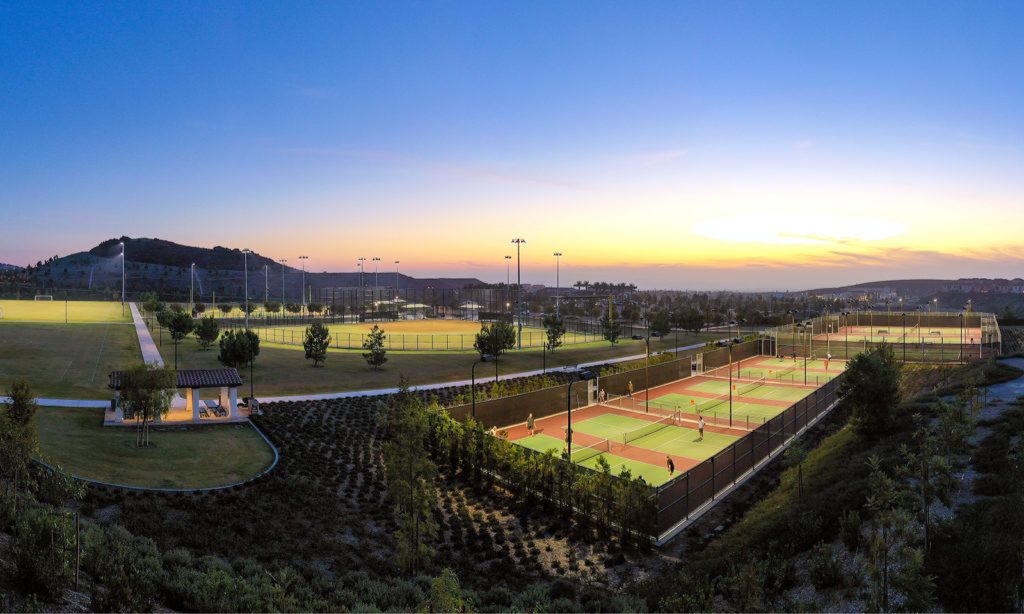 This 32-acre community park is merely moments away from homes in Portola Springs Village and features stunning walking trails that give way to mountain and ocean views. For those who enjoy playing sports, Portola Springs Community Park offers three lighted tennis courts and six lighted Pickleball courts, the only free, lighted Pickleball courts in Irvine. Softball fields and soccer fields are available to reserve and if you work up an appetite from all the activity, make your way over to the concession stands for a snack. 

Right in the center of Orange County, Irvine offers acres of nature to relax and recharge. Whether you prefer taking to the trails or fishing at the lake, there are plenty of ways to spend time in nature and when you live in Irvine. Discover your opportunity to own at VillagesofIrvine.com.