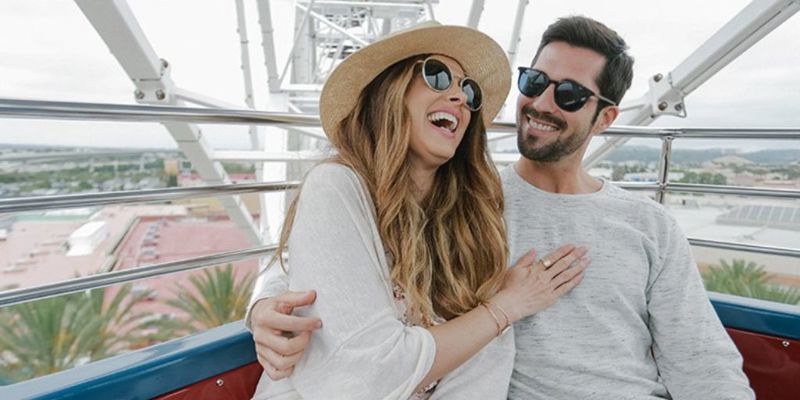 Eight Date Ideas in Irvine
When you live in Irvine, you are located next to some of the best places to spend an evening out in town. Whether you want to find something new to do or are looking for a special date night, there is something for everyone just minutes from home. With dozens of hidden gems to explore, you will always have fun places to enjoy with your significant other. 
Irvine Spectrum Center Giant Wheel
It's hard to think of Irvine without picturing the spectacular Giant Wheel. While shopping at Irvine Spectrum Center, you might have passed by it and looked up at the colorful lights, but if you've never been on the Giant Wheel, it's a clear choice for a fun date activity. Nestled in the bucket seats, you can float through the sky and view the entire center. 
Irvine Regional Park
If you're looking for a wide variety of activities to enjoy, plan a day date at the Irvine Regional Park. When you visit the park, prepare for a fun day out paddle boating, which can be a great way to get in a bit of exercise while taking in the splendor of the outdoors. If you want to spend an afternoon in nature, this is the perfect place to go horseback riding, rent a bike or stroll through the botanical preserve. 
You can also find the OC Zoo here, where you can get wild and explore the animals native to the Southwest. Learn more about animals that can be found around the Irvine area, like the red-tailed hawk, great horned owls, mountain lions, vultures, porcupines, island foxes, pot-bellied pigs and even ocelots. You and your date can take an audio tour while you stroll around and visit the furry, scaly and feathery friends.
Trade Marketplace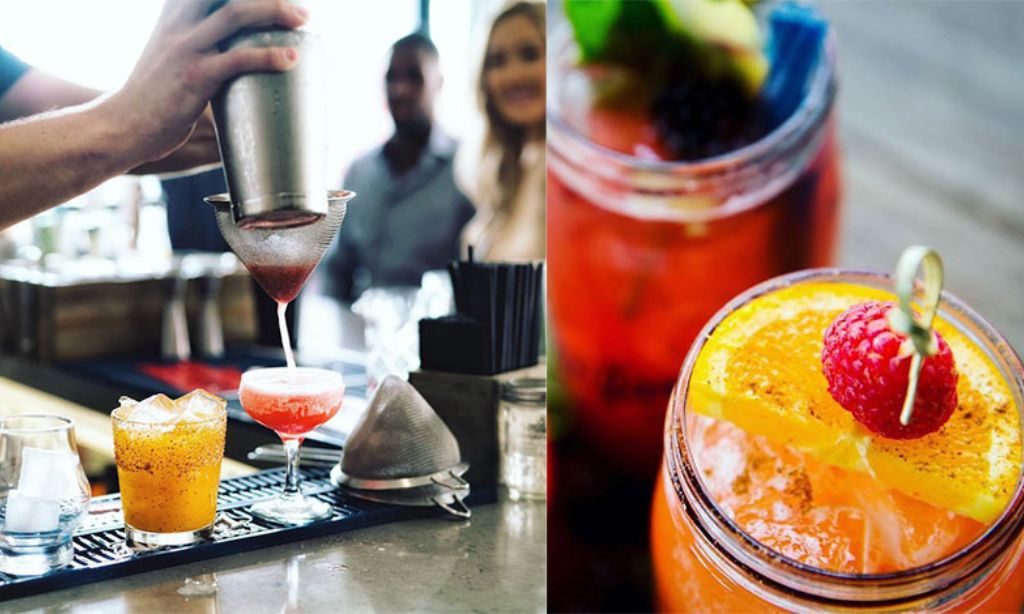 If you and your significant other consider yourselves foodies, the Trade Marketplace is a dream come true. Here you can choose between an array of restaurants that offer everything from curated cuisines and drinks to sweet treats. After your meal, drink or dessert, treat yourselves to a relaxing Thai massage or manicures and pedicures at Unique Nails. 
Turtle Rock Viewpoint
If you want to do something active, the Turtle Rock Trail offers some of the most breathtaking views in Irvine. After the 1.6-mile moderate hike, you get a sprawling outlook of Irvine and the rest of Orange County, and on a clear day, you may even catch a glimpse of the ocean on the horizon. Watch the sunset with your sweetheart and stay until you see the city lights twinkling back at you.
Tanaka Farms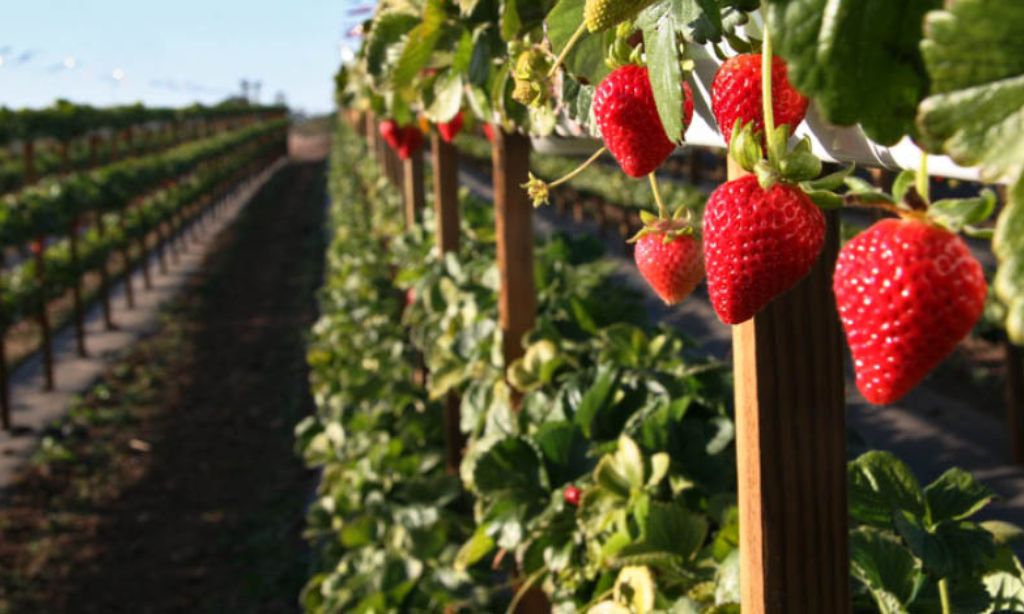 Tanaka Farms is a quaint and fruitful destination, ideal for enjoying with a partner. Shop at the produce market, which is open from 9 AM until 5 PM every day of the week, then take advantage of the opportunities to take fun photos around the farm. Depending on the season, you can choose strawberry, melon or corn picking. If you want to learn how to use your fruits and vegetables, make reservations for a farm-to-table cooking class, where you'll experience a live cooking demonstration. 
ImprovCity
Get ready for a night full of belly laughs when you watch a show at one of Irvine's best-kept secrets, ImprovCity. Rated one of the best date places in Orange County, this unique live comedy experience has performers making up jokes and scenes on the spot with suggestions from the audience, so you'll never see the same show twice. To get there, go up the stairs of Irvine Lanes Bowling Alley, which could be another great date idea, and find the stage all set for your show. 
Date Night at Home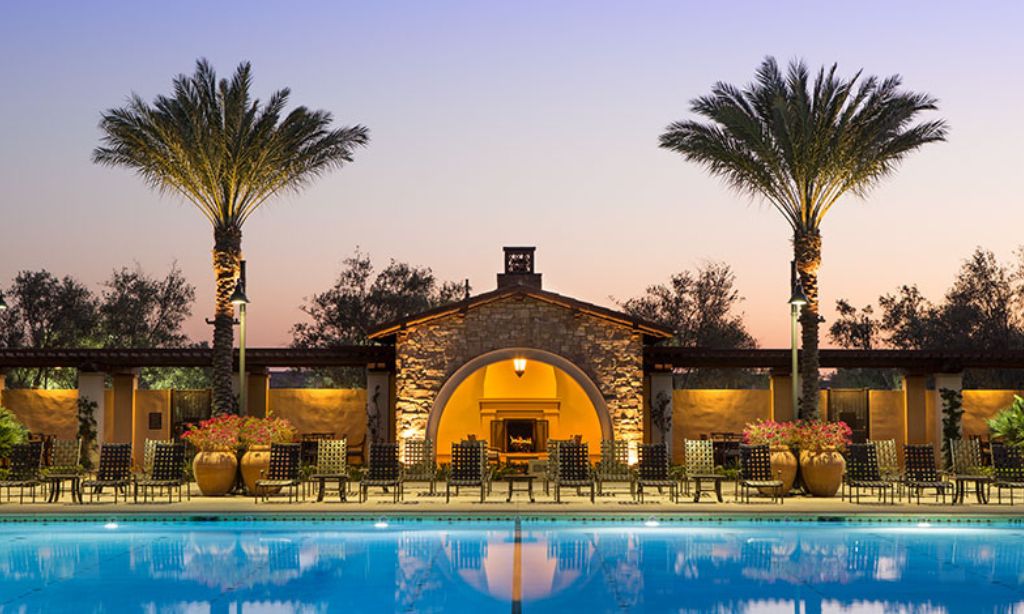 When you live in a Villages of Irvine home, staying in is just as exciting as going out. For a relaxing experience, visit one of the pools in the community, like the scenic swimming areas you can find at the Reserve at Orchard Hills. Hungry? Cook a delicious meal outside on one of the barbecues and enjoy it at a gorgeous common area, most of which are equipped with a community lawn and fireplace. Afterward, head home to your chef-inspired kitchen and pour a glass of wine, then toast to your successful night in.   
Date night ideas in Irvine are endless and constantly expanding. If you are looking for a place where you can work, live and find adventurous places to go on dates for years to come, learn more about the exceptional homes available from Villages of Irvine.