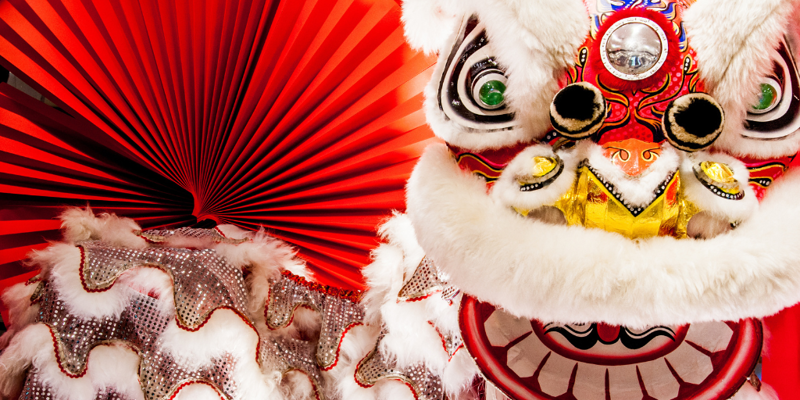 Celebrating the Lunar New Year in Orange County 2023
Lunar New Year, also commonly known as Spring Festival, marks the first new moon of the lunar calendar and this year, we are celebrating the year of the tiger! The most observed holiday throughout many Asian cultures, Spring Festival signals the beginning of spring and the start of a new year. With this celebration comes many different traditions and ways to observe the holiday and we've gathered a list of some exciting places to ring in the Lunar New Year in Orange County.
Disney's California Adventure
Celebrate the Lunar New Year at the happiest place on earth! Between January 20 and February 15, Disney's California Adventure Park will host a celebration of Asian traditions and cultures as we usher in the year of the tiger. Featuring live entertainment, kid-friendly activities, and festive décor, Disneyland will pay special tribute to Asian cultures in this 27-day special event. Fan-favorite animated characters will be making their appearances, including those in Mulan's Lunar New Year Procession, which can be found between Pixar Pier and Paradise Garden Park. All of the holiday activities are included with the cost of park admission.
Bower's Museum
Bower's Museum Chinese Lunar New Year Festival has something for everyone in the family to enjoy. This free event will be held on January 15 and is a spectacular place to celebrate Spring Festival while enjoying art projects and face painting for kids. While you're there, you can also see performances that honor the festival through the art of dance. Can't make it in person? A recording of the event will be available to watch on Facebook and YouTube one week after the live show. Click here for more information.
USVA Tết Festival
The largest Vietnamese Lunar New Year festival in the nation takes place right here in Orange County. For forty years, the Tết Festival has offered a magnificent display of Vietnamese culture and traditions and this year will be no exception. On January 27, 28 and 29, the OC Fair and Event Center will have a variety of ethnically diverse cuisine for foodies to enjoy and a dazzling firecracker show celebrating the new year. 
There's fun to be had at the Tết Festival for children too! Festive games and rides will be available, along with live entertainment. 
Admission for this event is free for those in traditional outfits (conditions apply), find more information here.
At Home in Irvine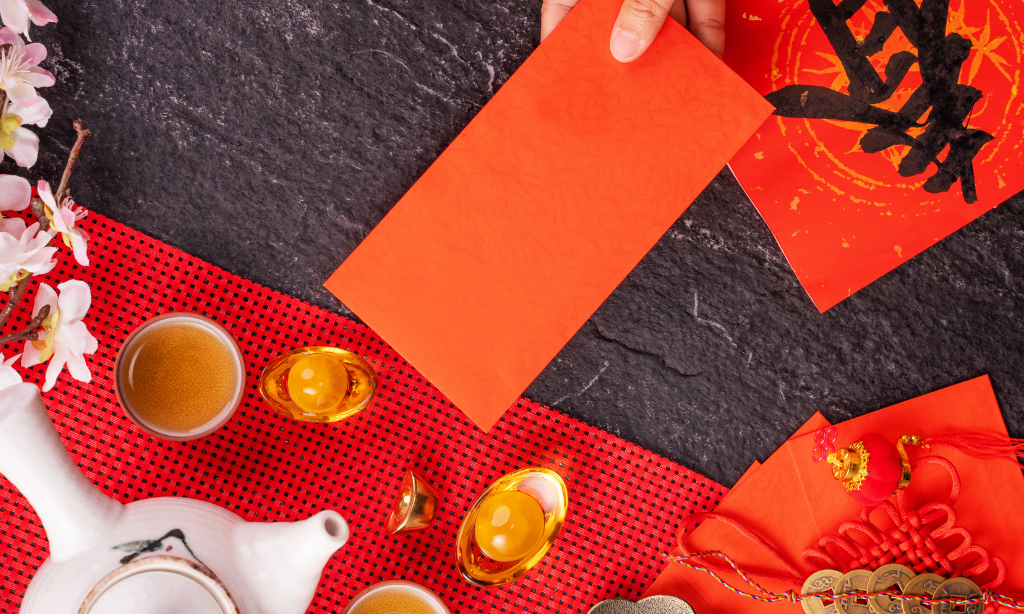 Celebrations of the Lunar New Year often involve time spent with family, ushering in hopes of prosperity for a fresh new year. The whole family can be involved in creating or sustaining Spring Festival traditions in your Irvine home for the entirety of the two-week celebration.
Start with the not-so-fun part—cleaning the house! Decluttering and cleaning your home before the holiday is a way to mentally and physically prepare for the festival fun, creating space to welcome well-being in the new year. Once the house is clean, decorate with lanterns, red couplets, and red cuttings. You can find these decorations for purchase online, or involve the whole family and make them at home!
Enjoy a meal traditionally eaten for Chinese New Year, jiaozi (dumplings), from JA Jiaozi at The Market Place in Tustin or try making them at home.
Don't forget to incorporate red envelopes to your celebrations. Often given to children and the elderly and filled with money, these gifts signify luck, positive energy, and happiness for the receiver.
There are many ways to celebrate the Lunar New Year in Orange County, whether you choose to join others in the festivities or keep celebrations closer to your home in Irvine. To learn more about living in Irvine, click here.