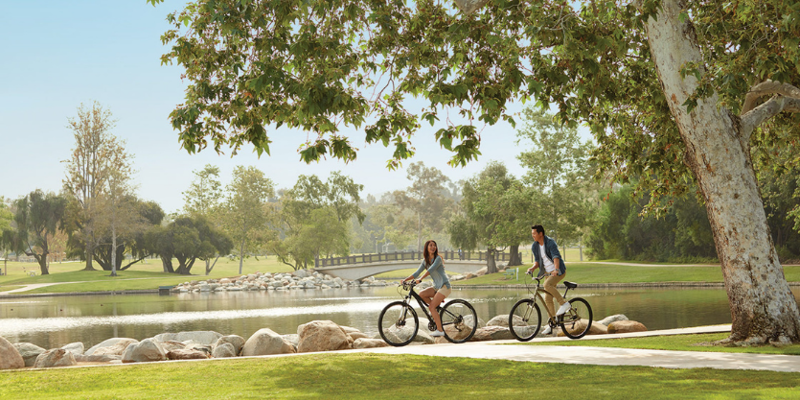 Why Irvine Living is Better Living
When it comes to finding your dream home, the choice includes so much more than just the actual house you live in — it's about finding the community that is right for you and your family. In this new normal that we are all facing in light of the COVID-19 pandemic, that has never rang more true. In Irvine, you will discover everything you want and more. From expansive new home designs and award-winning schools to convenient access to abundant parks and open spaces, Irvine Pacific's timeless residences are waiting for you to call them home. 
New Life, Better Living
Studies have shown that an increase of urban dwellers are now seeking less dense cities and locations. Forty percent of U.S. adults living in urban areas said they would consider moving out of populated areas, while 24% of U.S. adults working from home said they thought about moving now that they are spending more time at home. In addition, 43% of urban dwellers were twice as likely to have recently browsed a real estate website in search of homes and apartments, either to rent or to buy.
What does all of this mean? These studies show that, with the ability to work remotely, people are now no longer bound to their current location — which means you can search for a new home that offers everything you've been looking for. Nestled in the Villages of Irvine, Irvine Pacific's flexible home designs are located in a family-friendly environment next to parks, open space and award-winning schools - all in America's safest city of its size, Irvine.
Wide Open Spaces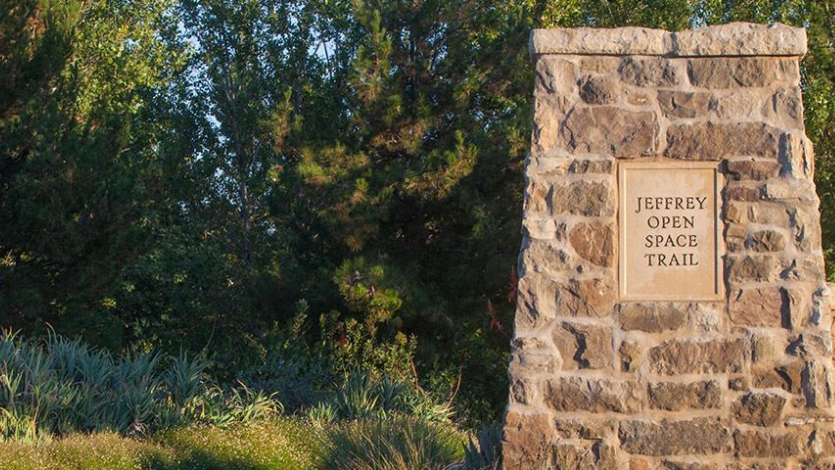 While cities like Los Angeles may have big city conveniences, they cannot match the combination of those conveniences with the beauty of acres upon acres of preserved land in Irvine. Home to a stunning 57,000 acres of parks and open spaces, Irvine offers ample ways to connect with the outdoors and take advantage of the city's beauty.
When the Irvine Master Plan was created 60 years ago, it envisioned a livable city of parks and open space that were connected by trails and bike paths. Since then, Irvine Company has preserved tens of thousands of acres and opened over 40 hiking trails — which include the famous Back Bay Loop Trail, where you can stop at places like the Back Bay Science Center at Shellmaker Island, Big Canyon Inlet, and Upper Castaways Park. Other trails you can find in the area include Quail Hill Loop Trail, the dog-friendly Jeffrey Open Space Trail, and three different trails to enjoy at Bommer Canyon. Of course, we can't forget the 345 acres of beauty at William Mason Regional Park — and this is just for starters. Irvine has so many acres of beautiful open space to enjoy every single day.
Irvine Company is also dedicated to not only providing aesthetically remarkable places to call home, but to preserve the landscape as well. More than 60% of the 93,000-acre Irvine Ranch is dedicated to permanent preservation, and the land is now one of the largest urban open spaces in the United States. This is larger than any national park!
Welcome Home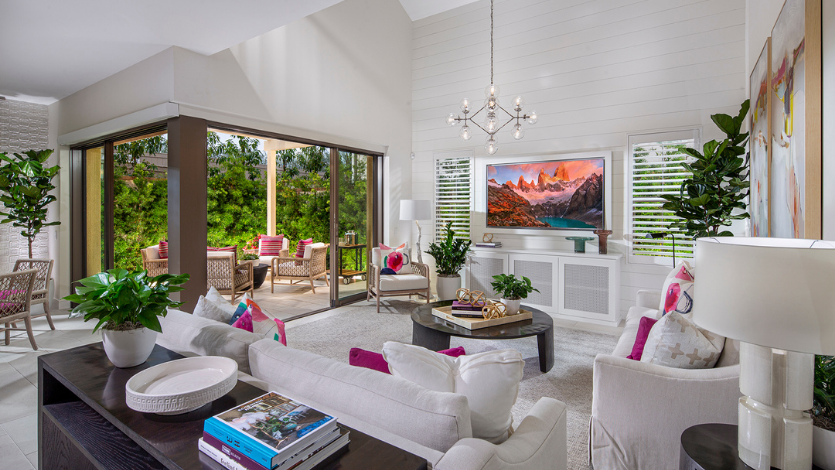 Irvine Pacific homes not only offer convenient access to Irvine's beauty, they provide the opportunity to live and work in the home you've always dreamed of. Expansive panoramic doors in the Great Rooms seamlessly blend indoor-outdoor living spaces, providing families with ample space for relaxation, entertainment, and overall well-being. Open floor plans with flexible living areas, such as upstairs lofts and downstairs dens, provide space for home offices, homework stations, playrooms and more. A host of amenities, like resort-style pools, tennis courts, parks, grassy areas, and trails create an expansive and refined lifestyle. 
School is in Session
Irvine is voted the #1 best place to raise a family — and purchasing an Irvine Pacific home means you are putting your family's best interest at heart. With multiple neighborhoods available, living in an Irvine Pacific home means you are centrally located near top education, not just in Orange County, but in the entire country. Gain immediate access to acclaimed California Distinguished Schools, National Blue Ribbon Schools, and the Irvine Unified School District (ranked one of the best in Orange County and all of California). Older students will also have easier access to the University of California, Irvine, which topped Money magazine's 2019-2020 list of the nation's "Best Colleges."
All Access Pass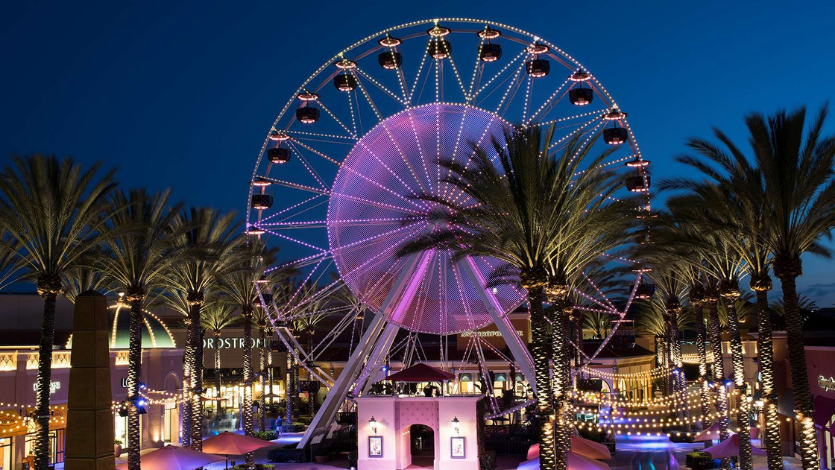 If you are still craving the amenities of big city life, Irvine is the right place for you. Owning an Irvine Pacific home lets you instantly enjoy so many of Irvine's top shopping and dining destinations. Live, work and play in the comfort of your new home, where you'll be just steps from Irvine Spectrum Center (which boasts over 130 stores and restaurants), Orchard Hills Shopping Center, Woodbury Town Center, The Market Place, and more.

From work to play, urban living to outdoor beauty, Irvine has it all. Explore the vast array of Irvine Pacific homes available, and discover why living in Irvine is right for you and your family.