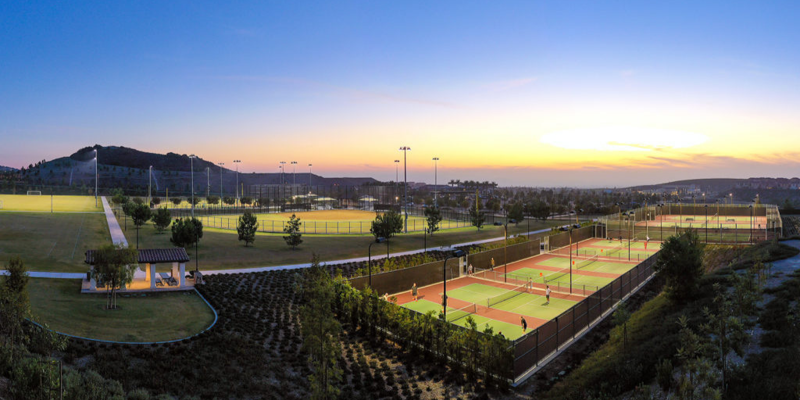 Top Outdoor Activities at the Parks of Portola Springs Village
Developed with family and community in mind, the carefully curated Portola Springs Village in Irvine offers spacious, picturesque landscapes and a number of resort-style amenities. With over fifteen Irvine parks located near the new homes in Portola Springs, going for a walk on the open space trails, taking a swim in the lap pool, or enjoying a picnic are all convenient comforts the entire family can enjoy. The host of parks that are within the masterfully planned community of Portola Springs enhance outdoor recreation and family time. Below is a list of activities that can be enjoyed at Portola Springs parks but the possibilities are truly endless.

Learn a New Skill at Portola Springs Community Park
The Portola Springs Community Park is an expansive park that includes the Portola Springs Community Center. A variety of classes are available for youth and adults that include dance, music, soccer, and tennis. This 32-acre park offers a several sport fields, including two soccer fields, two softball fields, tennis courts and more. Families can also enjoy the outdoor patio next to a Native American garden, the nature-themed playground or any of the six open play areas that are available.
Read or Journal at Round Canyon Park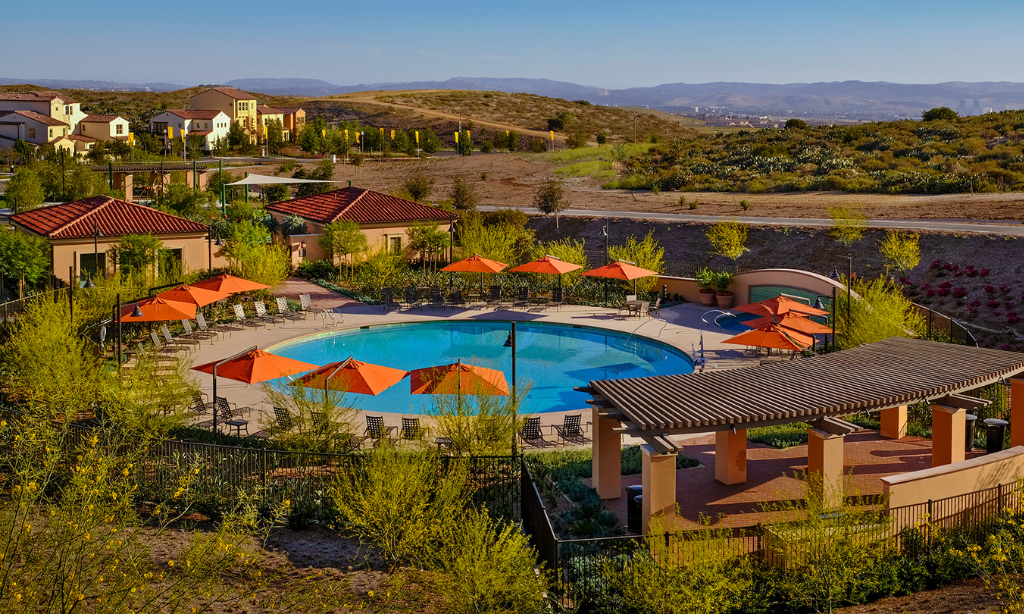 Round Canyon Park offers a stunning circular pool, a great lawn, and a number of shaded areas. Choose either of these backdrops as a scenic escape for reading a new novel or as a place for journaling your daily thoughts. It is so easy to be inspired by the views this park has to offer. The great lawn at Round Canyon Park is also the perfect location to enjoy a restorative morning yoga session. The tranquil environment promotes clarity and relaxation while enjoying nature's beauty and getting some fresh air.
Take a Dive at Plateau Park
Swim a few laps at any time of the day in the Jr. Olympic Pool at Plateau Park. Enjoy a refreshing morning swim to start the day or a relaxing evening swim before winding down for the night. Children are able to enjoy their own water play as a wading pool is also available. Additionally, a full basketball court is featured at this park which makes playing a team or one-on-one game of basketball ideal. 
Play Tennis at Ridgeview Park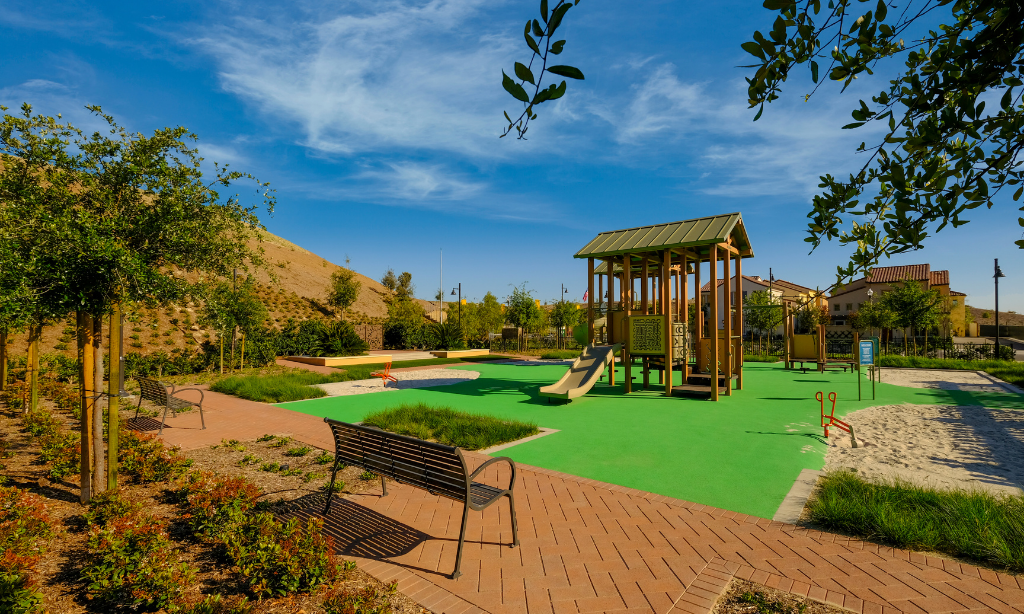 For exercise, practice, or friendly competition, enjoy a game of tennis at Ridgeview Park. The lighted tennis courts offer an opportunity for both morning and evening matches. Plenty of shaded areas are available for rest in between games as well as a picnic area for a lunch break. The park also features a large playground with a slide, swings, and multiple sand lots that little ones can enjoy.
Tot Fun at Greenfield Park
Kids can enjoy a play date at the posh Greenfield Park. Featuring two well-padded play areas for both small and older children, families can partake in the playful bonding time this park has to offer. A sand pit, mini rock wall, tunnel, and swings are all included on the playground. With plenty of space for kids to enjoy, Greenfield Park is also the perfect place to host a birthday party. There are picnic tables available as well as barbecue pits, tennis courts, and a half basketball court. At this park, kids can easily enjoy hours of nonstop fun.
Host a Family Reunion a Highland Park
A state-of-the-art club room is available at Highland Park and this event space can be reserved for a variety of purposes including a hosting family reunion. Not only are you able to enjoy extended time with family, but kids can also enjoy the playground area or running around in the open space. Family and friends can also gather on the great lawn at Highland Park. Whether it is a special occasion or just a beautiful summer day, the great lawn is an ideal area of the park to play a game or enjoy a barbecue or picnic. It is the perfect location for outdoor family time.
Play Volleyball at Village Square Park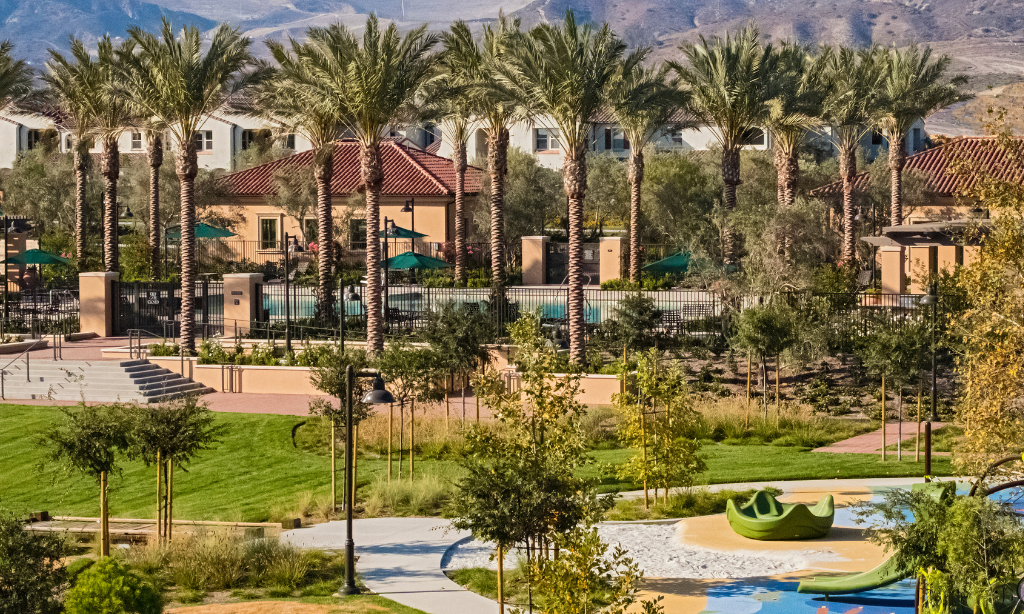 Invite friends and family for a game of volleyball at the beautifully landscaped Village Square Park. This park offers a sand volleyball court that is great for practice and competition. For even more excitement, a putting green is also available at this park along with a Jr. Olympic pool. A playground and a wading pool that children can enjoy is also featured at Village Square Park. Barbecue and picnic areas are also included along with a club room.