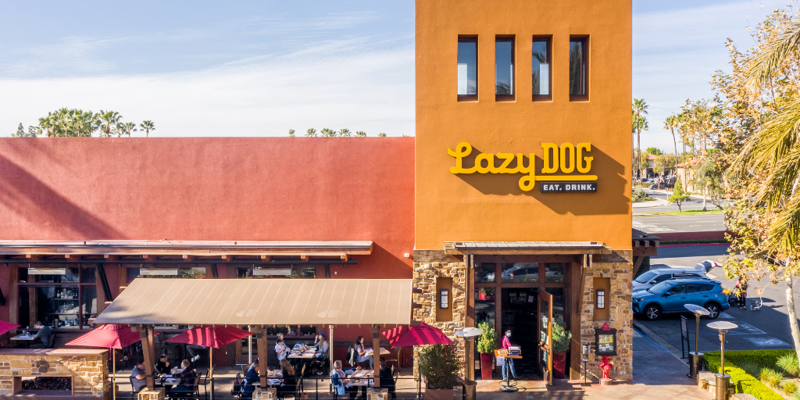 Top Irvine Restaurants to Celebrate Dads and Grads
The month of June is in full swing and the excitement of graduation and Father's Day is in the air! If you're looking for a restaurant to celebrate these special occasions, there are plenty of options close to home when you live in Irvine. Here's a list of seven restaurants to choose from, each one as delicious and varied as the next, that are located conveniently close to the Reserve at Orchard Hills, Portola Springs Village, Eastwood Village and Irvine Spectrum. 
What better way to celebrate graduation and Father's Day than with a dog's day out? Venture for a brunch (available 9am-2pm) or dinner that the entire family can enjoy, including your furry friends, at Lazy Dog in the Irvine Marketplace. The dynamic menu at Lazy Dog combines modern, healthy flavors with comforting and familiar tastes prepared fresh in their scratch kitchen. Parties of four to five people can enjoy the newly released "Friends and Family Meals," which feature a choice of a shareable meal, including Grilled Lemon Chicken, Fettuccine Alfredo and Ceasar Salad, BBQ Bison Meatloaf and more. Special Fundraiser: In honor of Father's Day, Lazy Dog will match all $1 (or more) donations to Baby2Baby, a nonprofit organization that provides children in need with diapers, clothing and necessities.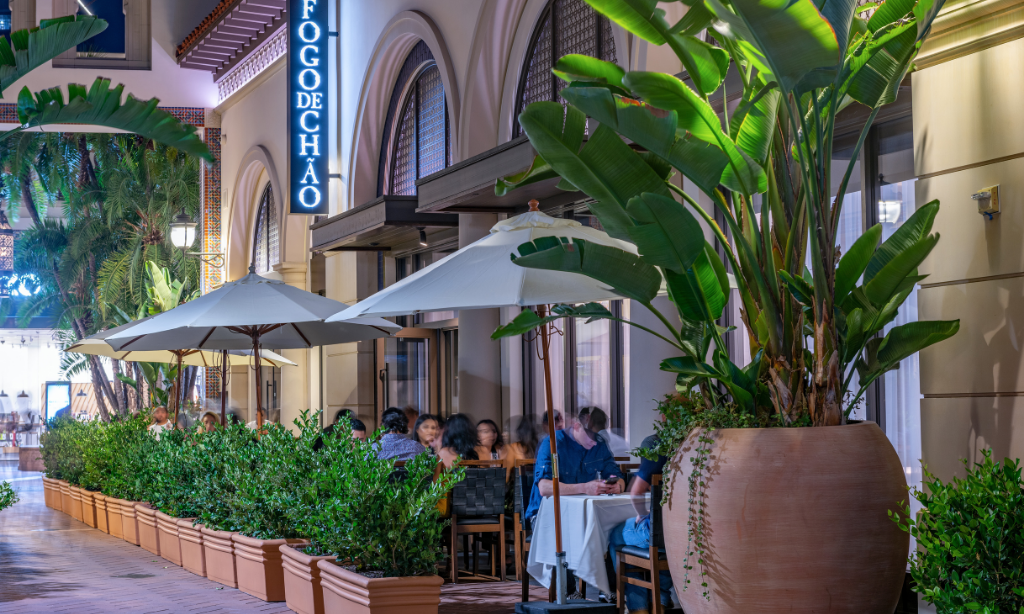 Not sure if you want to set up a brunch, dinner or an at-home barbecue to celebrate Father's Day or graduation? Fogo de Chão lets you enjoy the flavors of Brazil any way you'd like to! Located in Irvine Spectrum Center, the restaurant offers brunch from 11am to 2pm, dinner from 2pm to 9pm, all-day Happy Hour drinks and a butcher shop with fresh, ready-to-grill steak, ribs and seafood. Whether you choose to enjoy panoramic views of the elegant dining room, enjoy the weather from the expansive patio or barbecue in the comfort of your backyard, the churrascaria (Brazilian steakhouse) has a selection of simply seasoned, high-quality meat for the family to enjoy. Special: Dad's receive a $25 dining card on Father's Day, June 20th.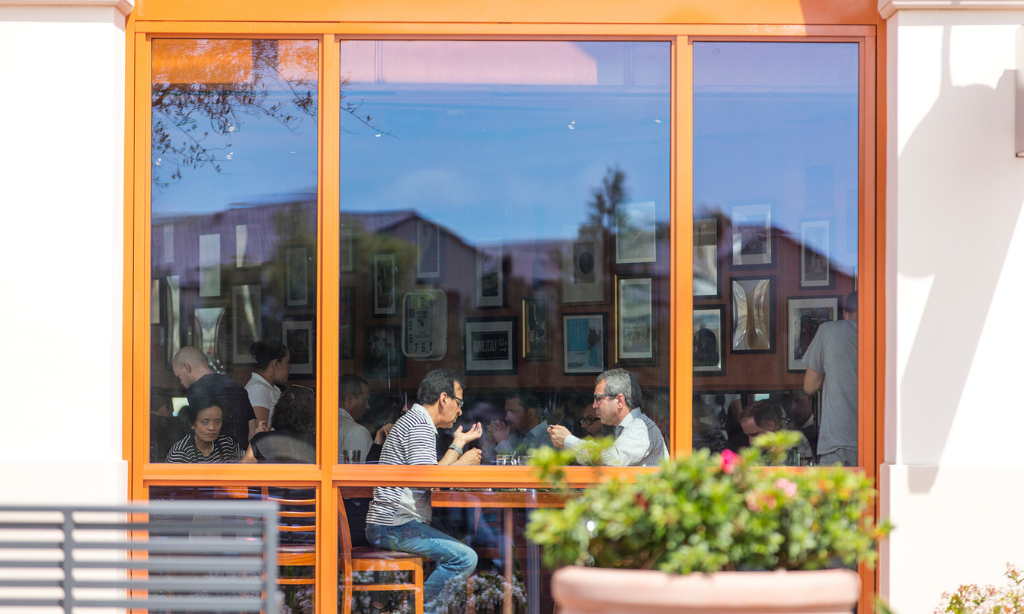 Enjoy Meditteranean food in your own neighborhood at Panini Kabob Grill in Los Olivos Marketplace! From their family-style Kabob Combos served with grilled vegetables, salad and Basmati rice, to their Homemade Honey Walnut Baklava, the Panini Kabob Grill provides cuisine worthy of a celebration. Open for dine-in, patio, and pick-up/delivery from 10am-9pm, savor a taste of fresh, Italian Mediterranean food that the entire family can enjoy! 
Say "felicidades" (congratulations) to the graduates in your life or "thank you" to the dads with a hand-shaken margarita or a crisp churro with vanilla bean ice cream at Javier's Cantina & Grill. Recently renovated, the Irvine Spectrum Center location provides a friendly, captivating ambiance with stunning ceilings, plenty of greenery (754 plants total!) in its newly expanded patio and even a tequila tree. Known for its selection of elevated Mexican cuisine, choose from the highest quality seafood, beef, pork and chicken as well as gourmet vegetarian offerings. 
Celebrate life's milestones with brunch at one of Orange County's favorite neighborhood spots, Habana! Serving authentic Cuban and Pan-Latin cuisine and cocktails, Habana's Brunch features Caribbean Pancakes with guava jam, Steak & Eggs, and Bellinis with guava, mango or peach. Fan-favorites like seafood paella, Kobe beef burgers, slow-roasted pork and vegetable empanadas will also be available. Enjoy brunch specialties from 11am-3pm and dinner until 10pm.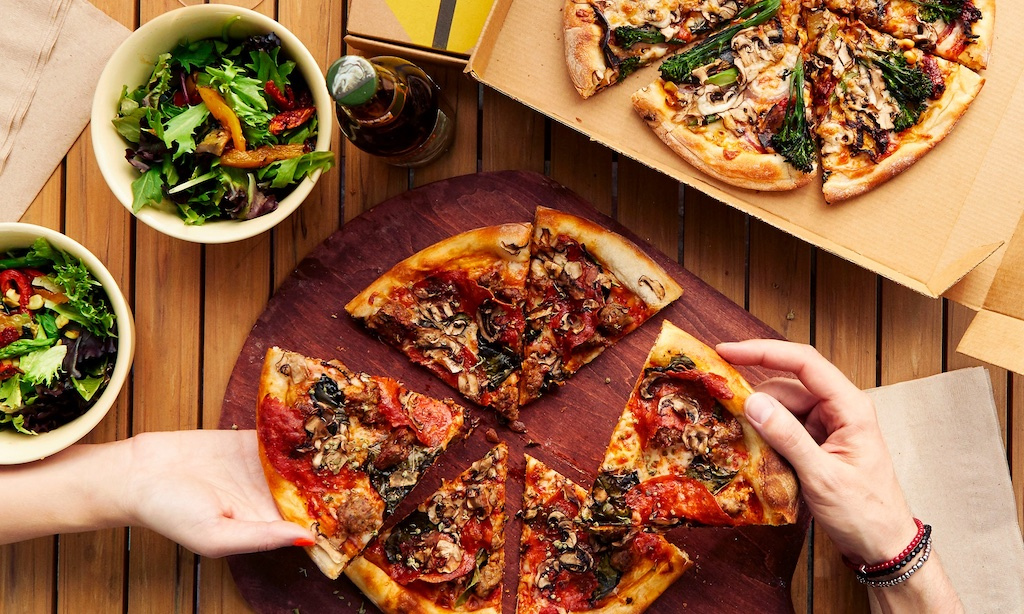 Catering to a variety of food preferences, California Pizza Kitchen in Irvine Spectrum Center serves up California creativity through its innovative menu items! With vegan- and vegetarian- friendly food options, like their Avocado Super Green Pizza, and gluten-free options, like their pizzas served on cauliflower pizza crust CPK offers something for everyone. Extending beyond their famous pizzas, CPK is also home to savory Fire-Grilled Ribeye Steak, Cedar Plank Salmon, Crispy Fish Tacos and a variety of pastas, like their Kung Pao Spaghetti. If you have room for dessert, be sure to their renowned sweet and creamy Butter Cake! Special: Receive a $10 eBonus Card when you purchase $50 in eGift Cards through 6/30/21. 
Treat the dads and grads in your life to an oh-so good meal at O Fine Japanese Cuisine in Quail Hill Shopping Center! With fresh fish from Japan, Spain and Scotland, the restaurant serves popular fusion sashimi plates, special sushi rolls and other delectable dishes, including wild caught Miso Chilean sea bass, Wagyu Beef and more. Feeling adventurous? Take your tastebuds on a journey and leave your dinner selection up to the chefs! Their rotating Omakase Special is specially constructed by their chefs to offer a taste of the delicious Japanese dishes using the finest ingredients. 
Now that you're officially hungry, it's time to make your next move! Located in various shopping malls in Irvine CA, all seven restaurants accept reservations, so call to book one or reserve online and make this Father's Day or Graduation Day even more special. Beside its worldly cuisine, Irvine is known for being one of the safest cities of its size in the U.S. and is a great place for families! Satisfy your appetite for all things Orange County and take a look at the city in the center of it all. Explore our new homes in Irvine or take a virtual tour of our Orange County model homes!