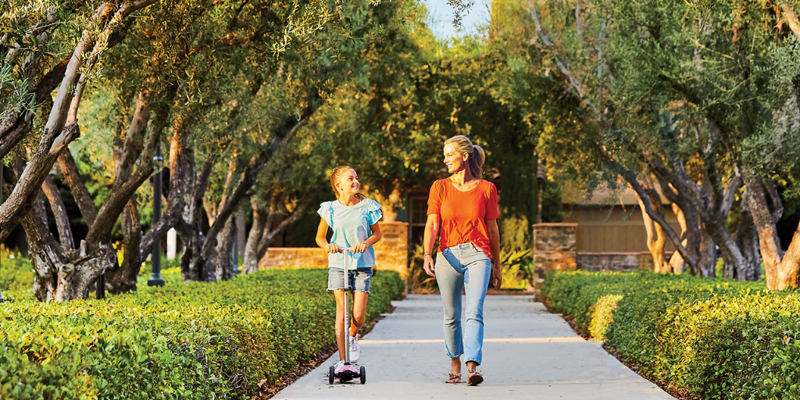 Irvine Named America's Safest City for the 16th Straight Year
Between the fantastic weather year-round, clean spaces and exceptional shopping and dining, there are many reasons to live in Irvine. Perhaps one of the most important, however, is the city's high safety ranking year after year. Since 2005, Irvine has consistently been named America's safest city for violent crime per capita based on FBI Uniform Crime Reporting statistics. Compared to other American cities with a population of 250,000 or more, Irvine has the lowest rate of felonies that endanger victims, allowing the citizens of Irvine to feel safe in and around their homes. Leaders in the City of Irvine and its residents take pride in the community and play a role in making sure that crime remains low through vigilant prevention.
The Planning Behind Irvine's Safety Success
Irvine's masterfully planned communities ensure that residents experience a higher quality of life, and enhanced safety measures play a key role. There are many places to visit in Irvine including retail shopping centers and high-quality dining, and strategic city planning impacts the security of these destinations. When designing residential communities and shopping centers, city planners made sure that open spaces and clear lines of sight were implemented during construction, which increases public safety. Lighting is prioritized, illuminating otherwise dark parking lots or meeting areas, particularly in the winter months when the sun sets earlier. High visibility is proven to deter potential lawbreakers because they risk being seen or recognized when committing crimes.
Community Members Get Involved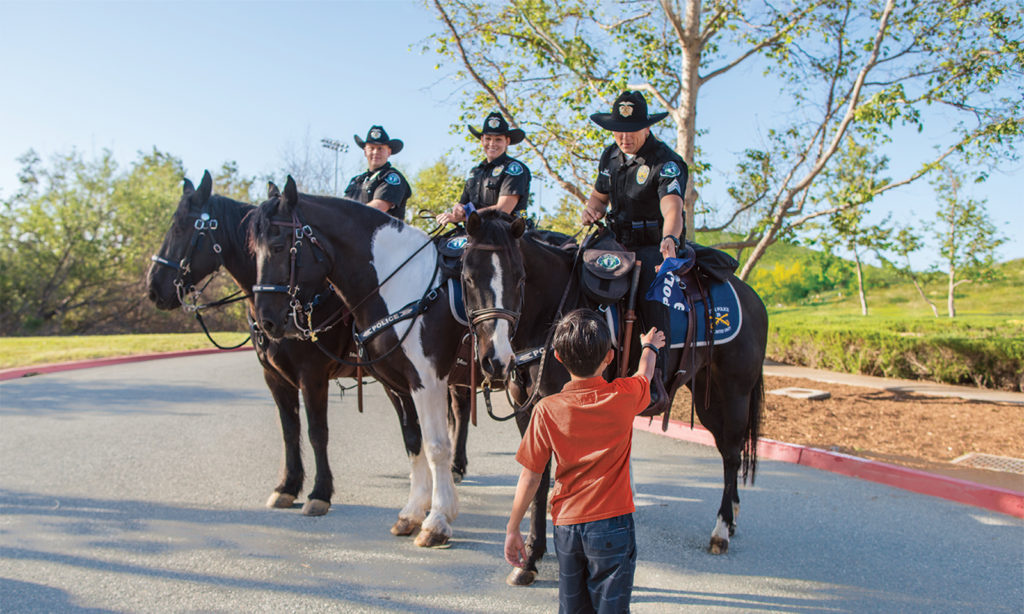 A key benefit of living in Irvine is the pride that residents take in the community and the partnership that citizens have with city council, city managers, and the Irvine Police Department. Communities throughout the Villages of Irvine foster close relationships with neighbors and work together to improve overall quality of life. Programs like neighborhood watch groups unite individuals and encourage them to work alongside the police department in order to prevent crime and hinder wrongdoings. Other volunteer safety programs, like IDEC (amateur radio operators) and CERT (Community Emergency Response Team) allow people to be involved in public safety.
Irvine Police Department works closely with citizens and stands out with its high standards in hiring practices. Chief of Police Mike Hamel said that he looks to hire people with a "true sense of service and a true selfless disposition." The police department's motto is "in partnership with the community" and public safety is a top priority. Officers work in schools and within the community to prevent drug use through education, making Irvine PD the only department in Orange County to provide a Drug Abuse Resistance Education (D.A.R.E.) program in every elementary school. The close relationship Irvine Police Department has with its community has directly impacted the low rates of violent crime.
What Safety Means for Residents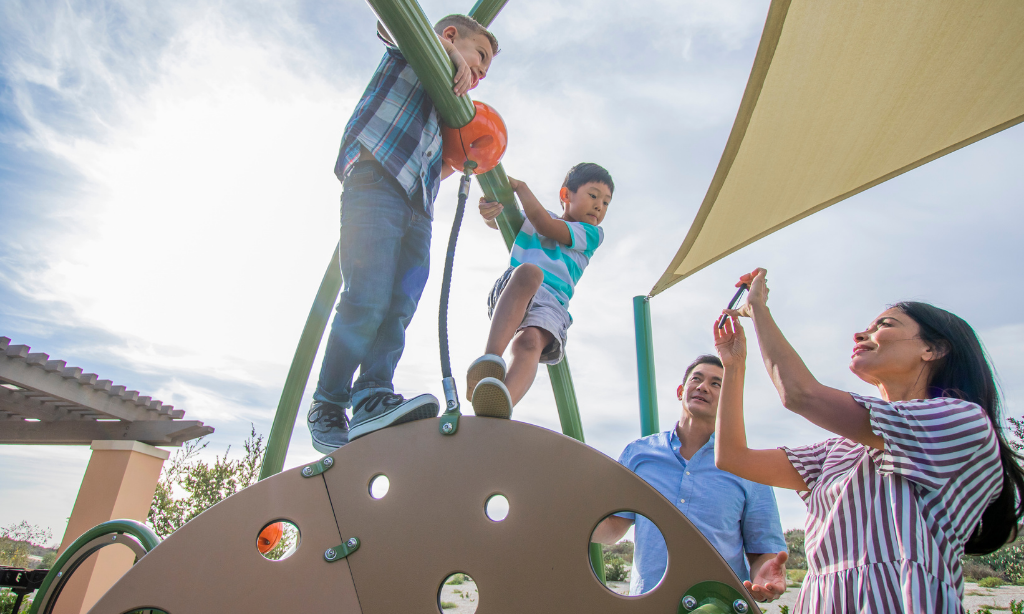 With increased safety comes increased overall happiness for residents. Irvine continues to be named one of America's happiest cities, finding a spot in the top 15 in 2021, according to WalletHub. Some factors that contribute to overall happiness scores include strong social connections and a physically healthy lifestyle. With 270 parks and 57,500 acres of permanently preserved open space, residents can enjoy a healthy lifestyle and feel safe while exploring and connecting with nature. Trusting and working with neighbors to secure a safe environment around you opens up the possibility of interpersonal relationships and leads to overall satisfaction.
Living in one of America's safest cities means community members can feel more at ease in their everyday life. Families can feel safer in and around their homes, and parents have greater peace of mind when children walk to or from Irvine's highly ranked schools. Residents say that they feel like children can bike or play outdoors without parents fearing for their safety. Individuals have also said that they feel safe going places alone, especially at night and those who enjoy walking or jogging in any of the many Irvine parks can do so knowing that statistics show they have less to fear than in other cities. Having the freedom to listen to music, podcasts, or audiobooks with both headphones in is a privilege that members of the community can enjoy. Although safety is not guaranteed and people should still remain vigilant, Irvine residents can move about the city with a stronger sense of comfort and ease knowing that violent crime rates are very low.
Irvine is a safe place to live, where individuals and their families can feel comfortable both out in the community and at home. Learn more about living in Irvine here.