Acclaimed Schools
Groves at Orchard Hills
The Groves residents will have the opportunity to attend the award-winning Tustin Unified Schools that provide students with access to signature academic programs, challenging curriculum and exceptional teachers whose highest priority is student achievement.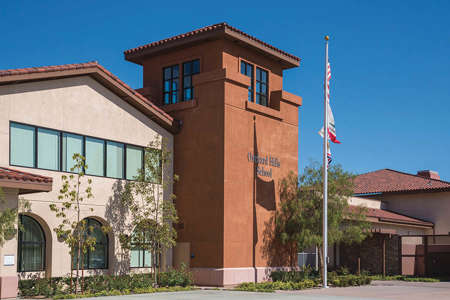 Orchard Hills School
Children in grades K-8 will have the opportunity to attend Orchard Hills School, an acclaimed Gold Ribbon and California Distinguished School. This sought-after school features a state-of-the-art campus and dedicated teachers and administrators who strive to achieve the pinnacle of excellence for your children.
Orchard Hills School has earned a stellar reputation for the highest level of learning and individual student growth, with an emphasis on reading and critical thinking. Each student is provided an iPad as a part of the technology bond measure!
Beckman High School
Beckman High School is one of the most elite high schools in the county and is an acclaimed 2021 California Distinguished School. It has achieved impressive distinction by empowering students with the academic, technical and social skills needed for post high school success both inside and outside of the classroom. 
Teachers at Beckman High school encourage students to participate in academics, athletics, activities and the arts to enrich their high school experience and to nurture a passion for the subjects and activities they love. 
Explore Schools around The Groves