Our Process
At Irvine Pacific, we appreciate the importance of finding the perfect home and the care that goes into making such an important decision. With an extraordinary team of professionals we provide support and guidance every step of the way. It begins with our expert sales consultants and experienced design consultants at the Design Center and leads to our comprehensive home warranty where customer care professionals provide a wide range of homeowner support services long after you move in.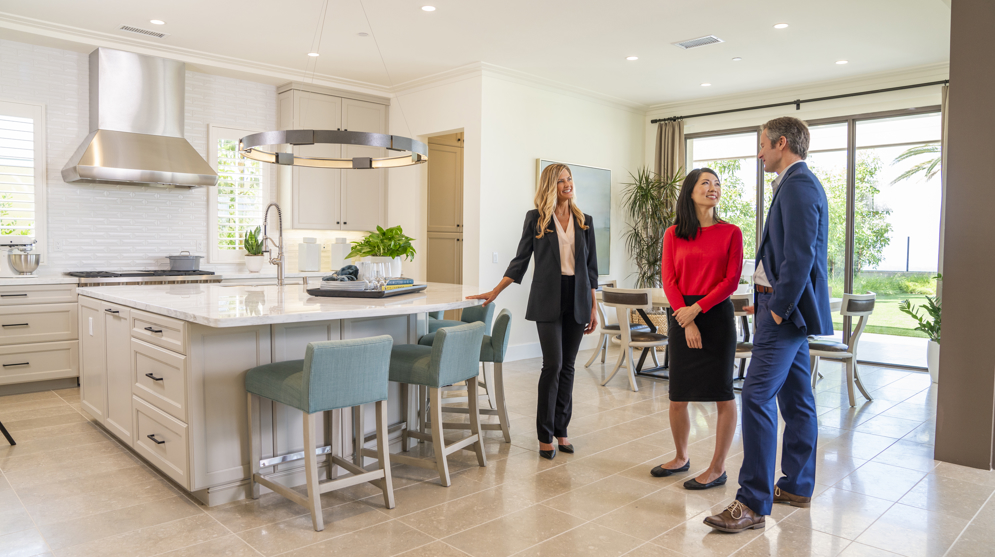 Finding Your Home
Your Irvine Pacific Sales Counselor is a personal, knowledgeable guide to help you choose the perfect floor plan, answer questions and effortlessly navigate the beginning of your home shopping journey.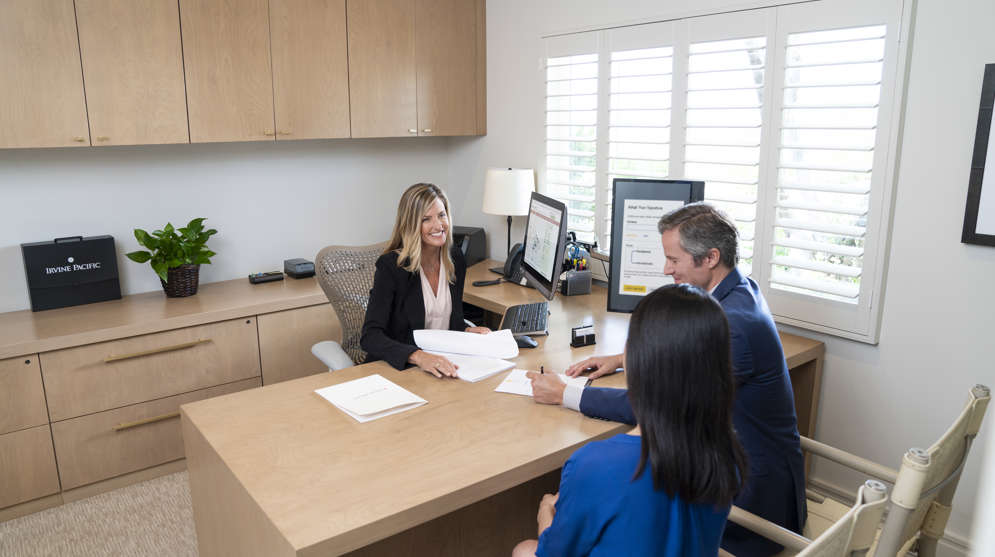 Sales & Escrow
Once you select your new home and are pre-qualified with your preferred lender, our team of helpful Sales Counselors will support you through each part of the process, from understanding loan options to finalizing your contract and close of escrow.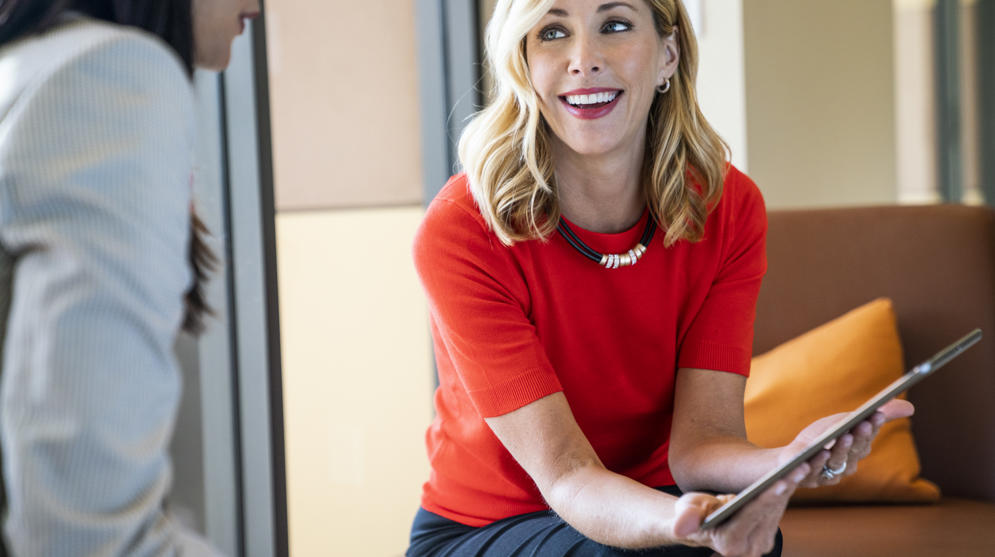 Design Center Consultation
To make your home uniquely yours, the Irvine Pacific Design Center provides exclusive access to best-in-class materials, interior selections, and the expert guidance of a Design Consultant who will be assigned to your residence and will provide personal attention to help transform your house into a home.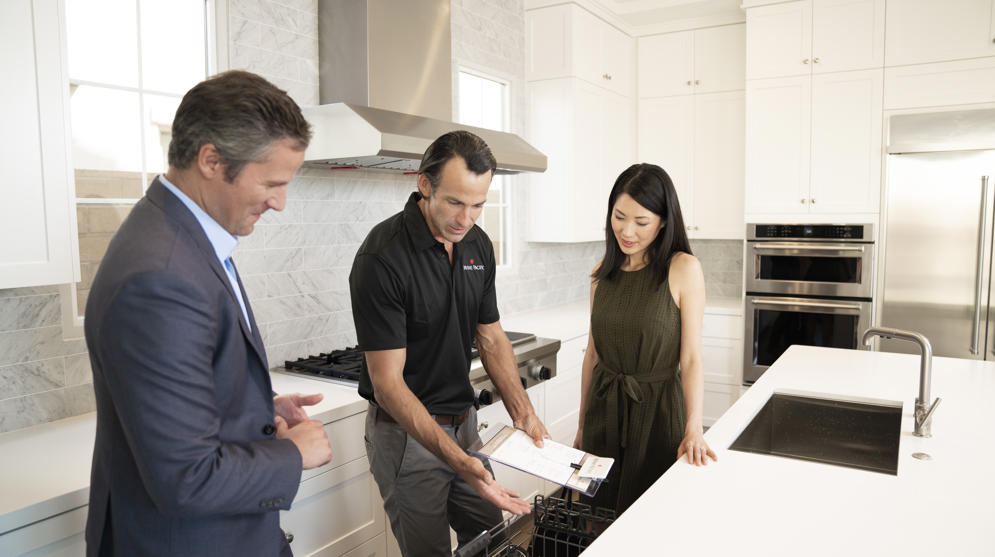 New Home Orientation Walk
Your Customer Care Representative will guide you on a final walk-through that coincides with your close of escrow date to verify the completion of outstanding items, explain warranty information and service requests. And finally, the exciting moment will arrive and you will receive the keys to your new Irvine Pacific home!
Why Buy from Irvine Pacific
Though the price of a new home may be more expensive than an existing one, your new home is likely to need fewer repairs or replacements since everything is new. Even better, homes usually appreciate with time and when you buy an Irvine Pacific home located in one of our desirable villages, the value may increase even more and you likely will have a greater resale appeal if and when you sell.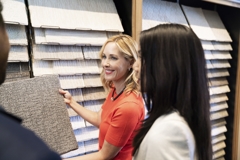 Support and Guidance
Our Signature Experience extends from the homebuying process to home ownership for an efficient, personalized experience, with a team of professionals guiding you every step of the way.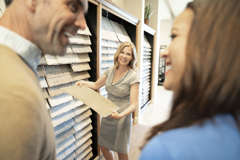 Bring your Vision to Life
The Irvine Pacific Design center is an exciting opportunity to customize your new residence to fulfill your personal vision of home with the expert guidance of a design consultant.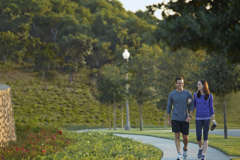 A Well Planned Village
Location matters and we carefully select where we build to deliver neighborhoods in premium, amenity-rich Irvine villages near award-winning schools, business, recreation and retail centers.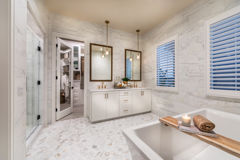 New Home Pricing and Value
Our premium quality control program is part of Irvine Pacific's commitment to creating lasting value for our buyers. New homes also require less maintenance and typically appreciate over time for greater resale value.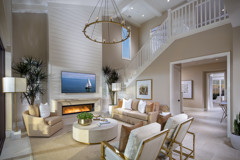 Extended Warranty
Homebuyers enjoy an extended warranty, a benefit which the purchase of an older home does not provide. This quality assurance covers the overall construction of your new home, appliances, mechanical equipment and more.